Fan of homemade soups and sandwiches? Whether you're looking for something quick, or something a little more substantial for that weekend lunch date, these 20 comforting soup and sandwich recipes will have you covered!
Who doesn't love a comforting bowl of homemade soup or a hearty sandwich made from scratch? Forget going out for lunch (or dinner), stay home and whip up something delicious!
There are lots of options included here, like warming chicken soups, veggie sandwiches, chicken sandwiches and canned tuna sandwiches.
I don't know about you, but I could eat soup all year long. It's just something about it. And sandwiches? Love 'em.
What's your favourite soup and sandwich combo?
Easy Soup Recipes
Homemade Chicken Noodle Soup – A classic homemade chicken noodle soup with extra oomph from spinach and fresh dill.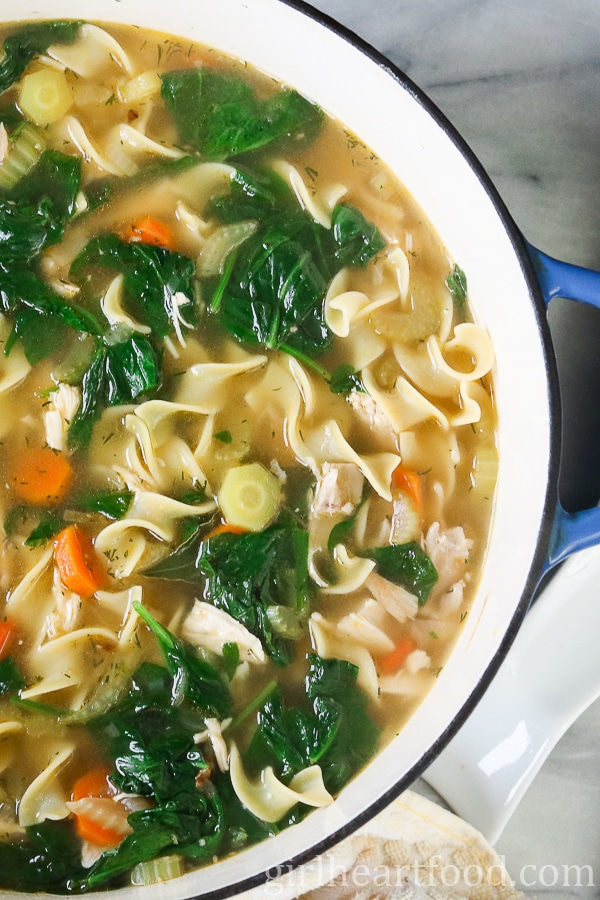 Homemade Tomato Soup – With freshly roasted Roma tomatoes, this homemade tomato soup is so delicious paired with a grilled cheese sandwich.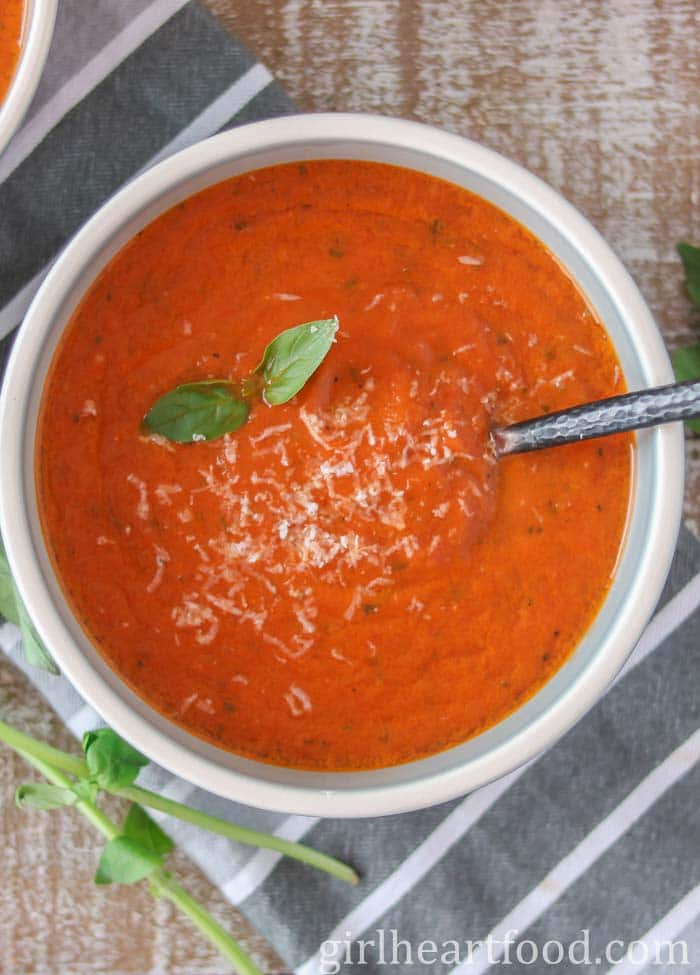 Mushroom Soup – So much better than an canned mushroom soup, this homemade version includes lots of fresh mushrooms, thyme and cream. It's so savoury and incredibly delicious!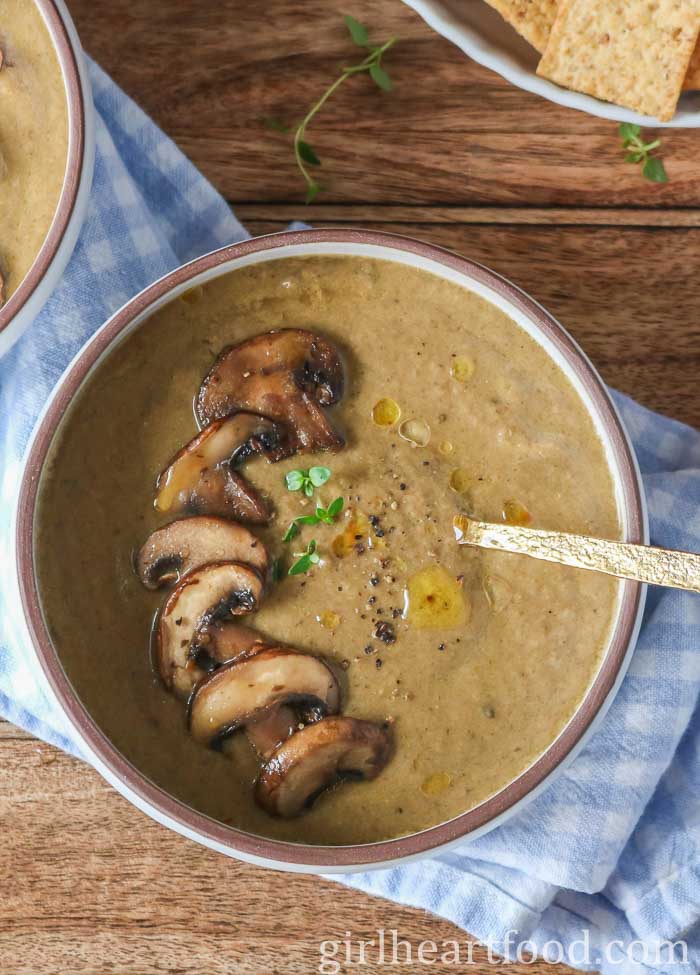 Vegetable Alphabet Soup – A childhood classic made from scratch and so easy to prepare!
Southwest Creamy Corn Soup – Plenty of corn, bacon and some spice makes this corn soup a favourite!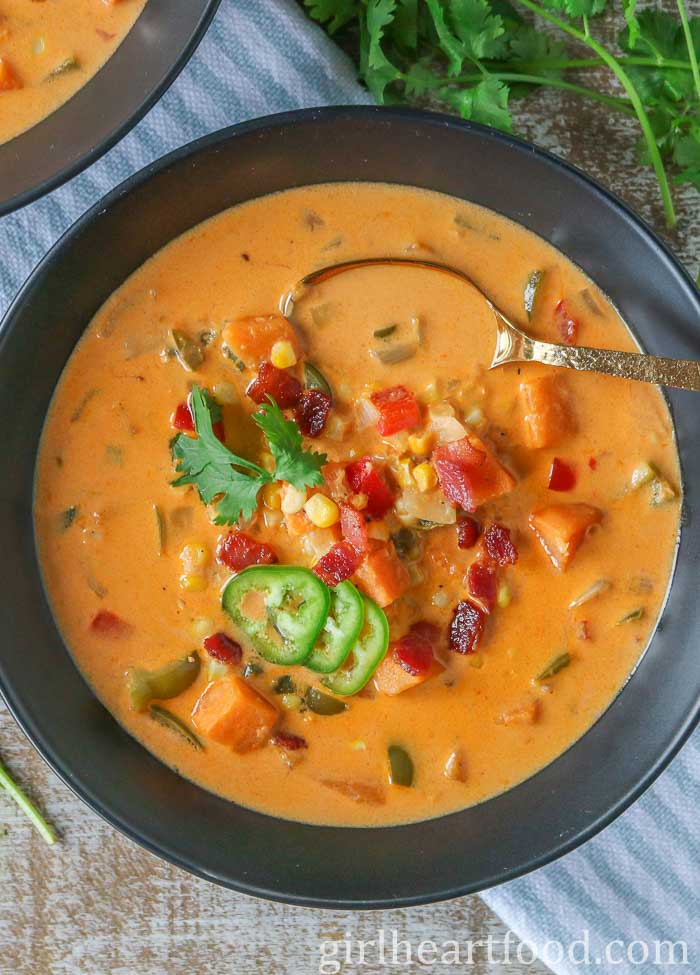 Cheesy Potato Soup – Creamy, cheesy, savoury and just perfect on a cold day.
French Onion Soup – This onion soup is loaded with lots of caramelized onions in a rich broth and topped with bread and plenty of cheese.
Lemon Chicken Orzo Soup – Super hearty and packed with lots of lemon flavour (from lemon juice and zest), this homemade soup is aromatic and delicious.
Black Bean Sweet Potato Soup – This comforting bean soup has lots of veggies, along with chipotle peppers for a little smoky heat. So good!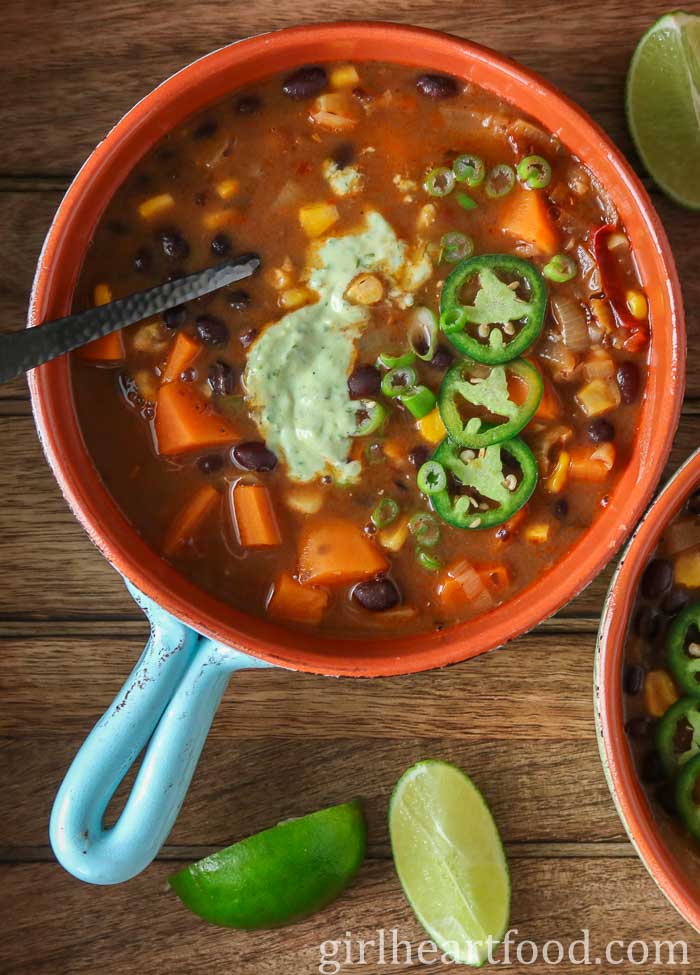 Cabbage Soup with Sausage and Potatoes – This hearty soup is packed with lots of flavour and is great with some bread for dunking.
Easy Sandwich Recipes
Curried Chickpea Salad Sandwich – A fun vegetarian spin on a salad sandwich with canned chickpeas and dried apricots.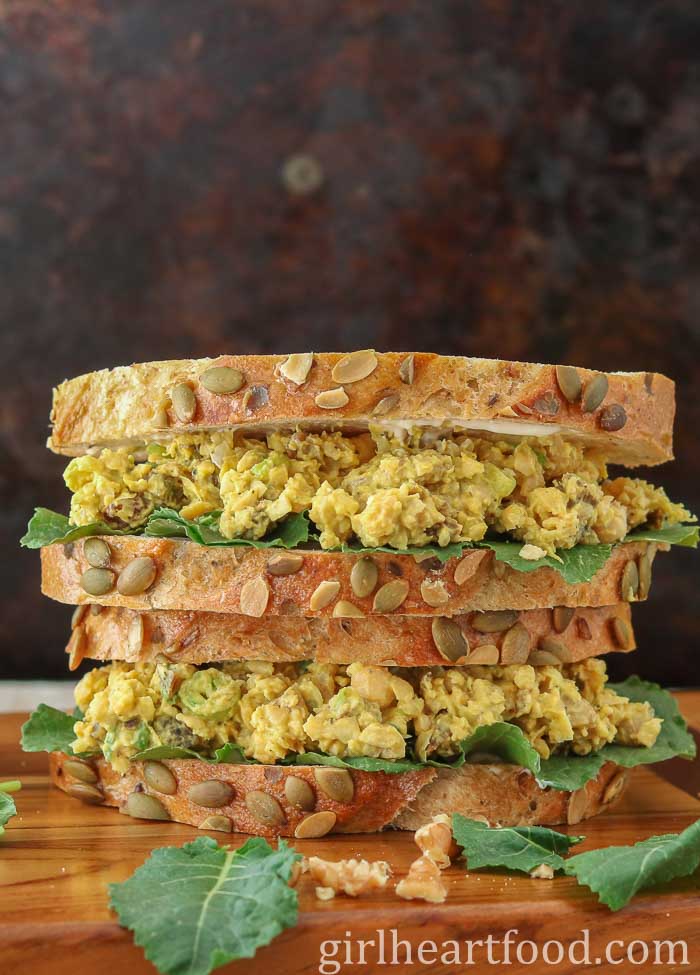 Veggie Sandwich – This veggie sandwich is piled high with lots of veggies, cheese and avocado on a hearty ciabatta bun … always a lunch favourite.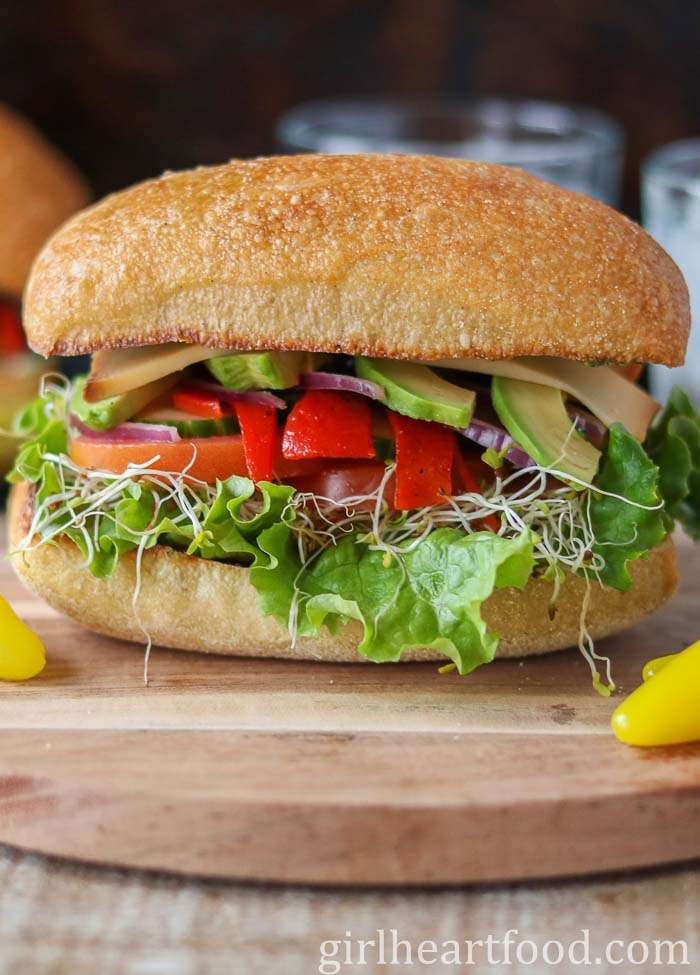 Tuna Melt – A comfort food classic using canned tuna, plenty of cheese and some veggies for good measure!
Curry Chicken Salad Sandwich – Not your standard chicken salad sandwich recipe! This one has curry and diced apple to make it extra special.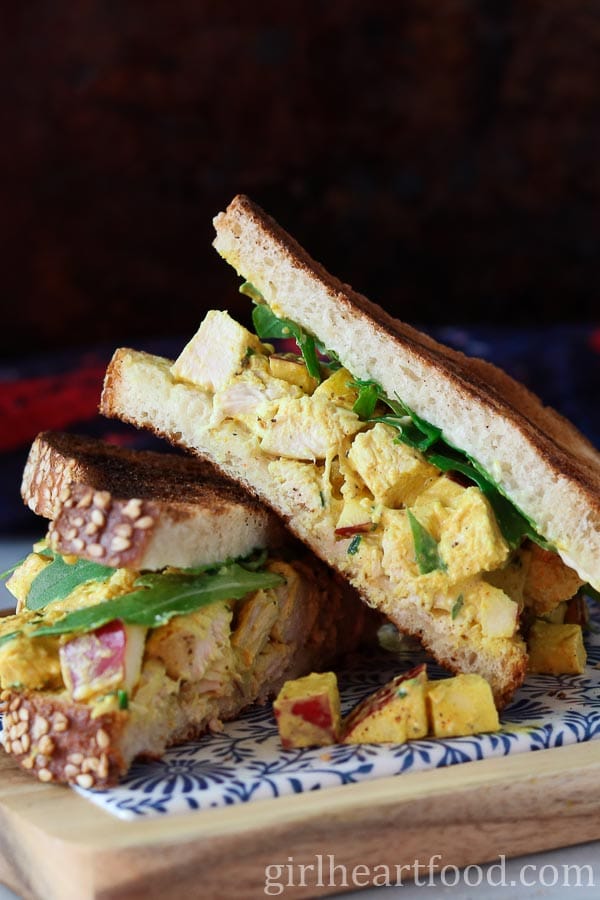 Grilled Ham & Brie Sandwich – With thinly sliced apple and blueberry jam, this is not your typical grilled cheese sandwich. So easy to prepare and such a treat.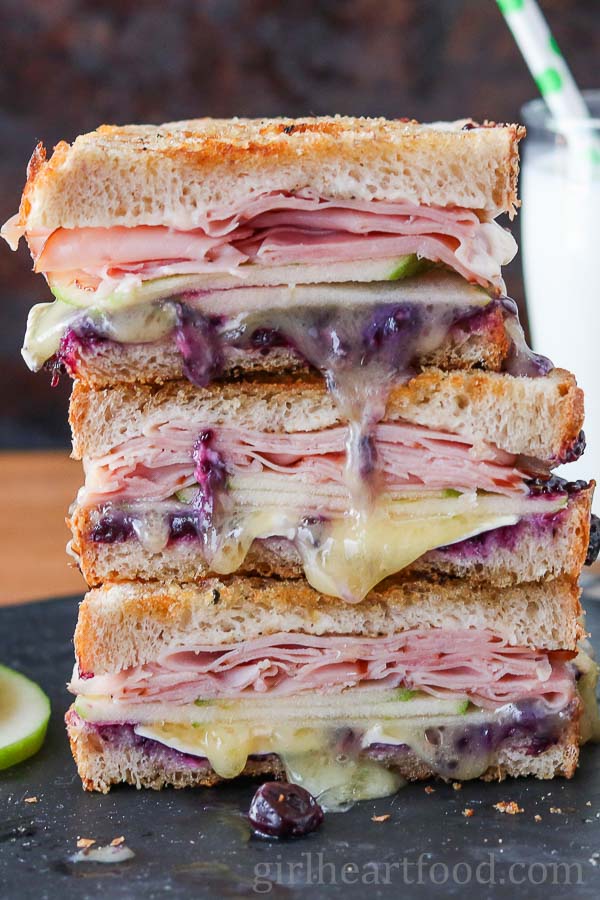 Western Sandwich – This hearty egg sandwich is loaded with ham and peppers and can be enjoyed for breakfast, lunch or dinner.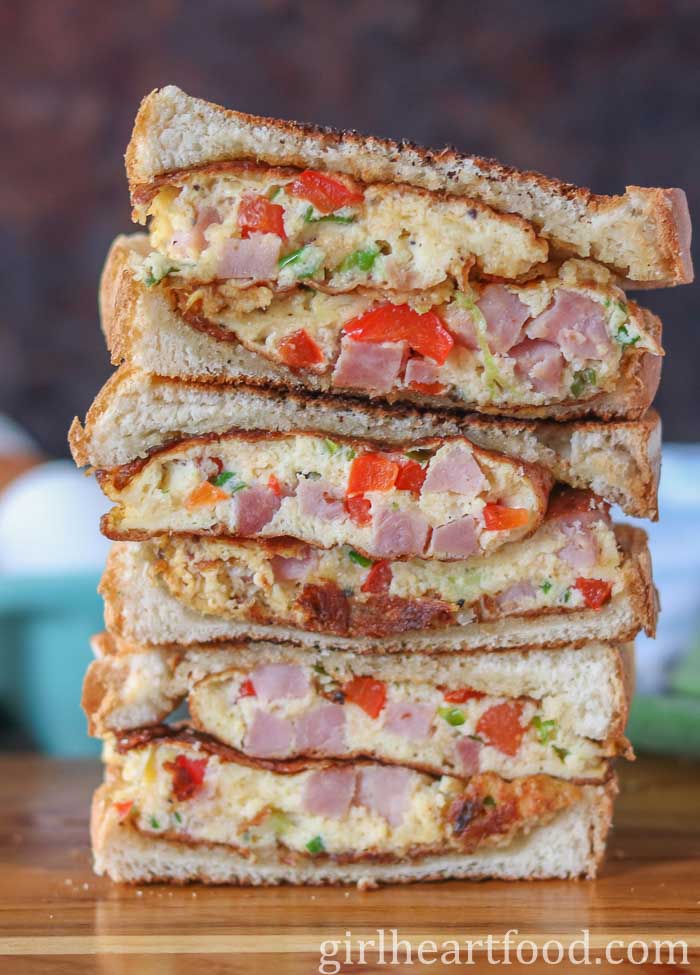 Cold Cut Sub Sandwich – A sub shop favourite made at home! With a simple vinaigrette, lots of Italian cold cuts, veggies and cheese, this cold cut sandwich comes together in minutes and always hits the spot.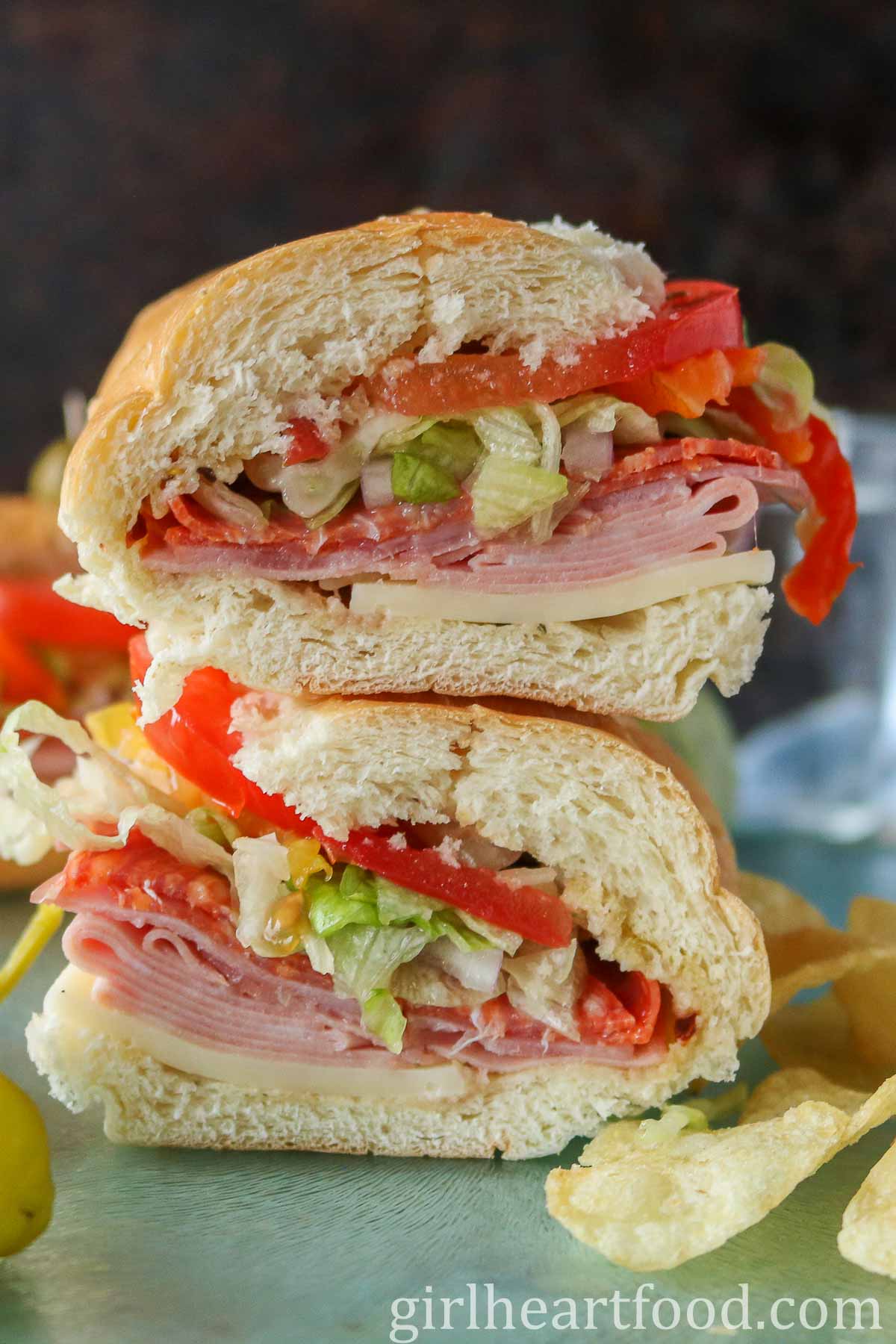 Bagel Breakfast Sandwich – Two delicious options included here, and both make for a delicious start to any day.
Eggplant Parmesan Sandwich – Perfectly fried eggplant with sauce and cheese on a hearty bun … what more could ya want?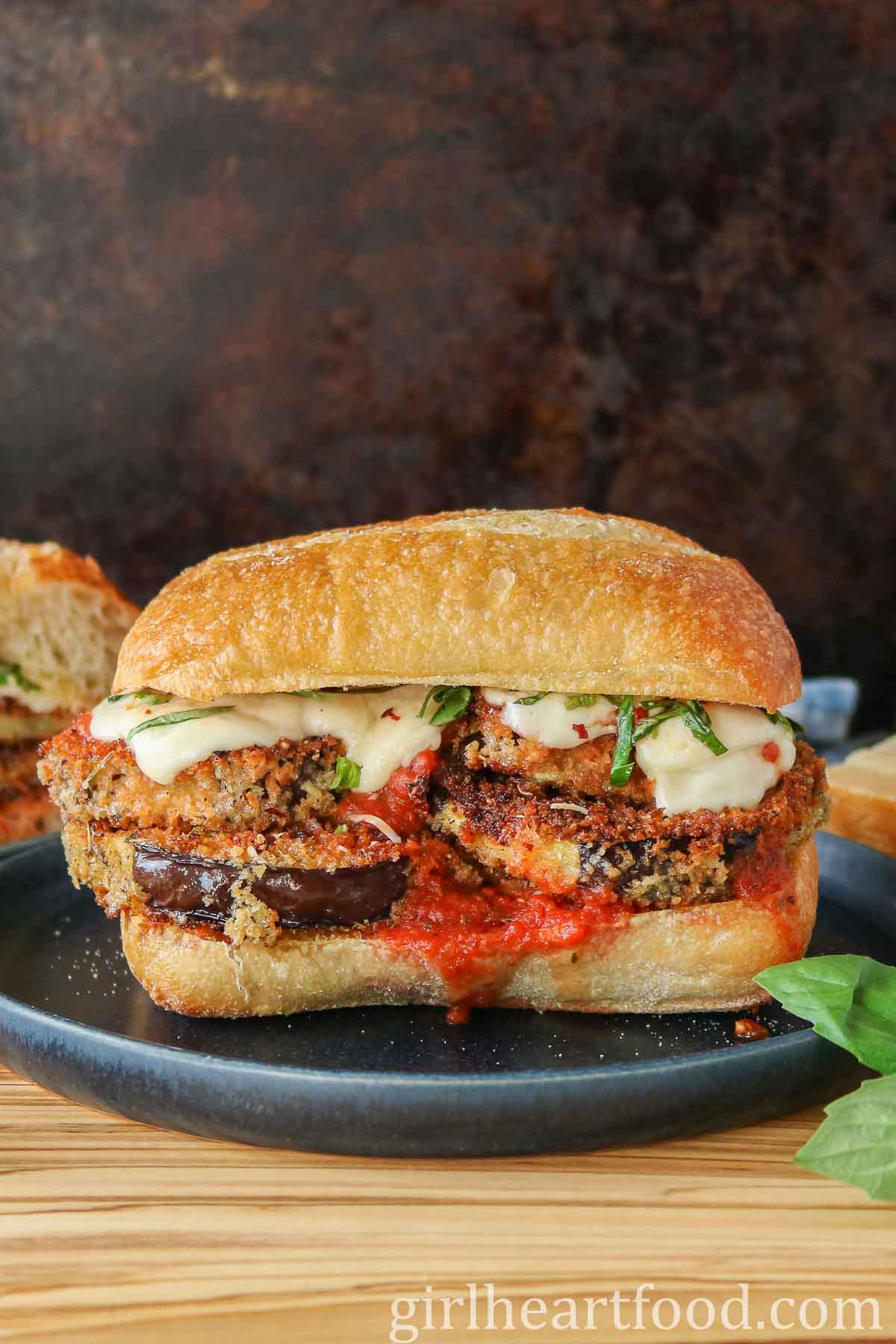 Tuna Vegetable Sandwich (without mayo) – This mayo-free tuna sandwich is piled high with canned tuna, muffuletta spread and veggies on a ciabbata bun. Delicious with chips!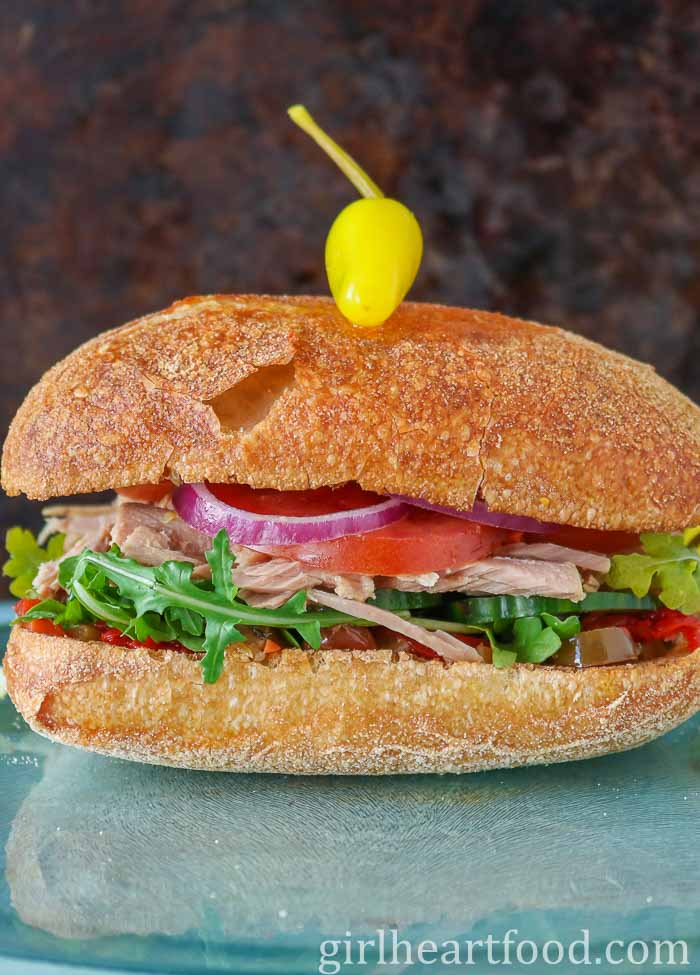 Soup and sandwiches are classic for a reason. Hope you've found some inspiration here to mix up your lunch routine. So, tell me, what are your favourite soup and sandwich recipes? I'd love to hear!