Well, here they are – Top 10 Recipes 2018 on Girl Heart Food! There are some of your old favourites continuing to make the list as well as some new ones. From a hearty wild rice salad to a simple vegetarian pasta or a classic caesar cocktail, all of these easy recipes are sure to make your belly happy!
Hey everyone!  I hope you all had a lovely holiday and are enjoying 2019 so far!  Hubby, fur baby and I had a nice little break, enjoyed lots of good eats and had tons  of fun, rest & relaxation.  I ate waaaay too much on Christmas Day, but it was totally worth it and I have zero regrets.  That's what the holidays are all about, right?!  Before I share some new recipes with you guys (I have one coming up next week that I'm pretty excited about), I'd like to do a little recap of what you guys have been enjoying here on Girl Heart Food this past year. So, without further adieu, check out my top recipes 2018!
Top Recipes 2018 (Starting With #1)
Cod au Gratin – This one makes the top spot again on Girl Heart Food and for good reason!  Cod au Gratin is a traditional Newfoundland dish with the star ingredient being, of course, cod. There's a lovely little béchamel or white sauce covering the cod and then it's topped with cheese and  breadcrumbs and baked in the oven until it's nice, bubbly and brown.
Caesar Cocktail – This Ultimate Caesar Cocktail is a total Canadian classic. It's Clamato juice based with a hit of vodka and the whole thing gets flavour and spice from ingredients like horseradish, Worcestershire sauce and hot sauce. Like most cocktails, it's made quickly (in under 5 minutes). My favourite part? It has a snack built right in!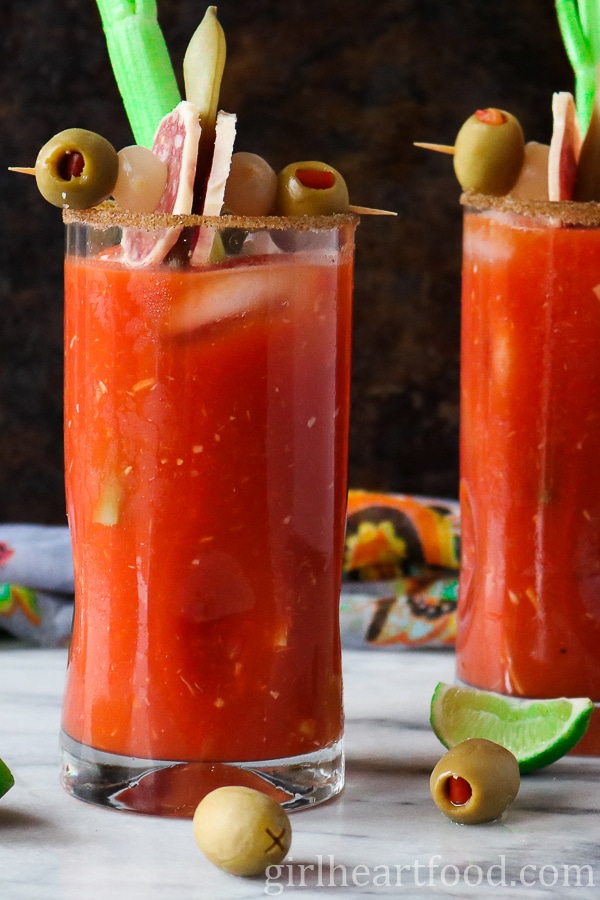 Peanut Butter, Banana, Cocoa & Coffee Smoothie – This Peanut Butter, Banana, Cocoa and Coffee Smoothie is out of this world, you guys! There's absolutely no refined sugar and yet it is still deliciously sweet-like. It's rich in flavour from cocoa & espresso powders and you'll think that you're drinking something way more indulgent than it actually is. So good!
Easy Fall-Off-The-Bone Ribs – This recipe for Easy Fall-off-the-Bone Ribs is deeeeelicioius! A simple spice mix combining both sweet and spicy components are blended together; the ribs are massaged with the spices and baked for a bit. After, they are brushed with your favourite barbecue sauce and grilled. Then, all that's left to do is dig in!
Shepherd's Pie with Guinness Lamb and Horseradish Mash – This is the best shepherd's pie recipe if you ask me! It always gets rave reviews! Ground lamb is flavoured with Guinness beer and herbs like rosemary and thyme and topped with creamy, dreamy horseradish mashed potatoes to make this super comforting, stick-to-ya-ribs Shepherd's Pie. Just don't forget to save some Guinness to drink alongside!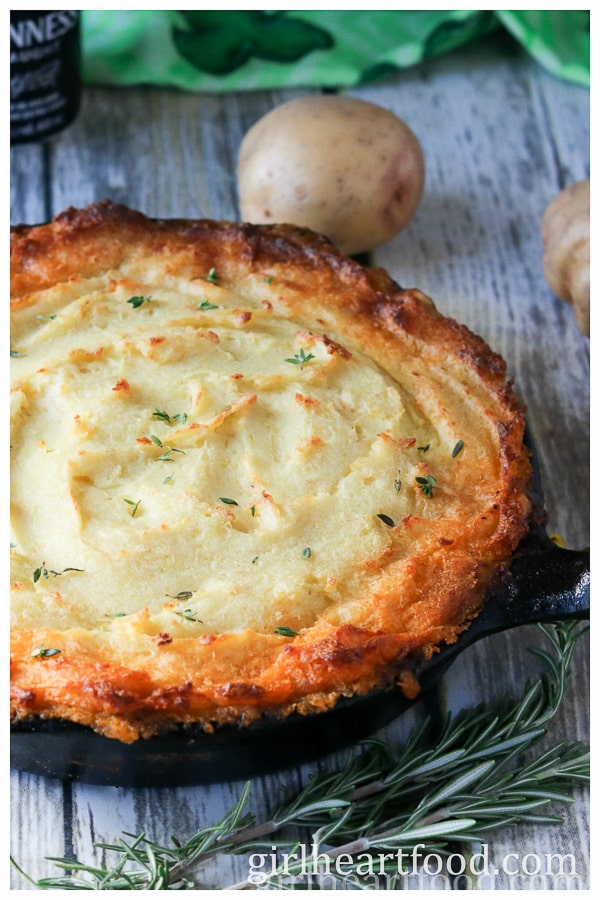 Vegan Sloppy Joes – A twist on a classic, these Vegan Sloppy Joes will knock your socks off! Loaded with lentils, a soy based crumble and spices, this one pot comfort food meal will satisfy the hunger bug every time!
Creamy Blue Cheese & Mushroom Pasta – Looking for a satisfying, quick dinner that's perfect for meatless Monday?  Look no further than this Creamy Blue Cheese and Mushroom Pasta.  A touch of cream, sautéed mushrooms and blue cheese is tossed with pasta for a hearty, comforting meal that's a winner every time.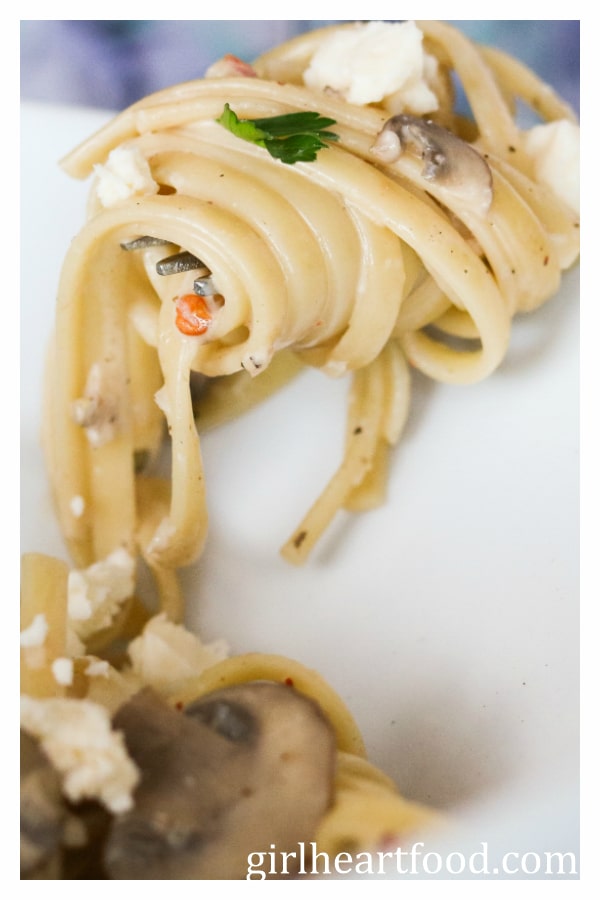 Harvest Wild Rice Salad – One delicious side, this Harvest Wild Rice Salad is a yummy combination of a wild rice blend, sautéed kale and roasted acorn squash. The whole thing is then garnished with sweet pomegranate arils and pumpkin seeds. So much goodness packed in one recipe!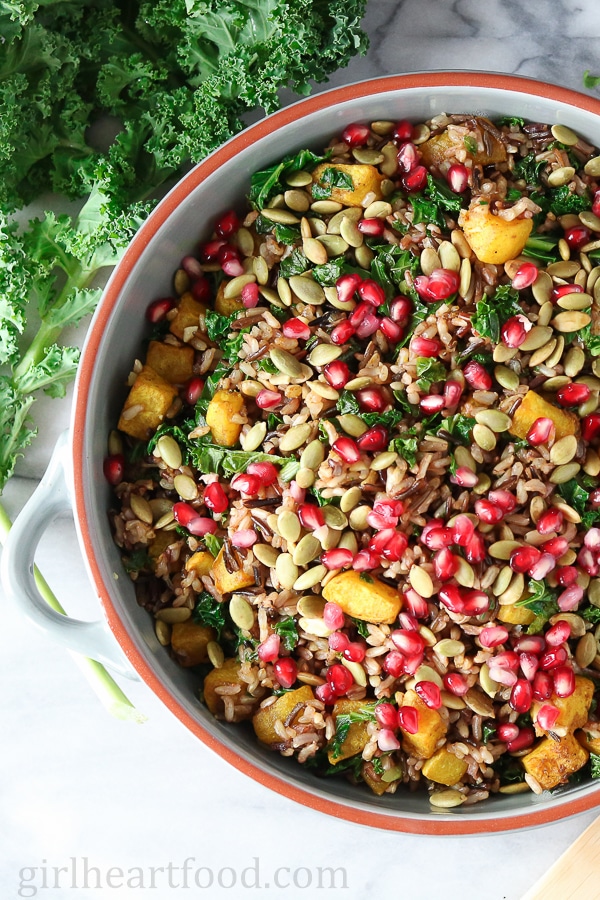 Frozen Strawberry Mango Margarita – With minimal ingredients, this Strawberry Mango Frozen Margarita delivers a sucker punch right to your taste buds! Boo-ya! Sweet strawberries are combined with chunks of mango and lime (and some tequila & triple sec, of course) for a fruity, slushy cocktail perfect for Cinco de Mayo (or any of those upcoming bbqs and get-togethers).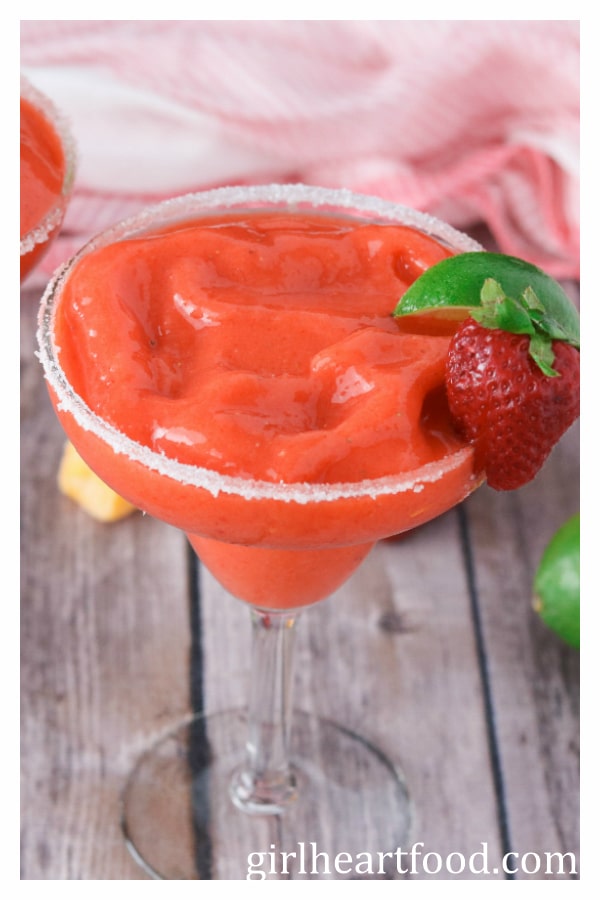 No Bake Chocolate Chai Protein Balls – These No Bake Chocolate Chai Protein Balls take minutes to prepare and practically seconds to eat!  They are loaded with wholesome ingredients like oats, protein powder and almond butter and so much better than a chocolate bar.
So, tell me, which one of these is your favourite for 2018?
Until next time, take care and chit chat again soon 🙂
~Dawn
P.S. If you want to check out the Top 10 recipes for 2017 again, here they are!
P.P.S. If you think these top recipes for 2018 will make your belly happy too, please be sure to hit that little Pin button.  Many thanks, you guys! XO