Hey friends! This Monthly Round up and Favourites February 2018 is my first monthly round up this year.  Yep, I missed January's.  Womp womp.  My bad.  I was so busy with the blog doing back end stuff that I didn't get around to it.  Hopefully this month will make up for it!  Grab a nice cuppa coffee and let's check out all the deliciousness that have been happening around here this month.  Don't forget to tell me what's been making you happy in the comments below – I'd love to hear!
Delicious Recipes I've Shared This Past Month
Cheesy Lentil Quesadillas – these vegetarian quesadillas are made with red lentils, veg and a bunch of cheddar.  They're delicious for an easy dinner or Friday night snack!
Winter Green Salad with Honey Dijon Vinaigrette – I could eat green salads everyday and like most of them, this one can be made in about 10 minutes!  There's lots of contrasting flavours and textures in this one!
Homemade Baked Beans – A classic comfort food recipe delicious as a main or as a side to steak! They're a favourite in our home and I even made yet another batch this past weekend.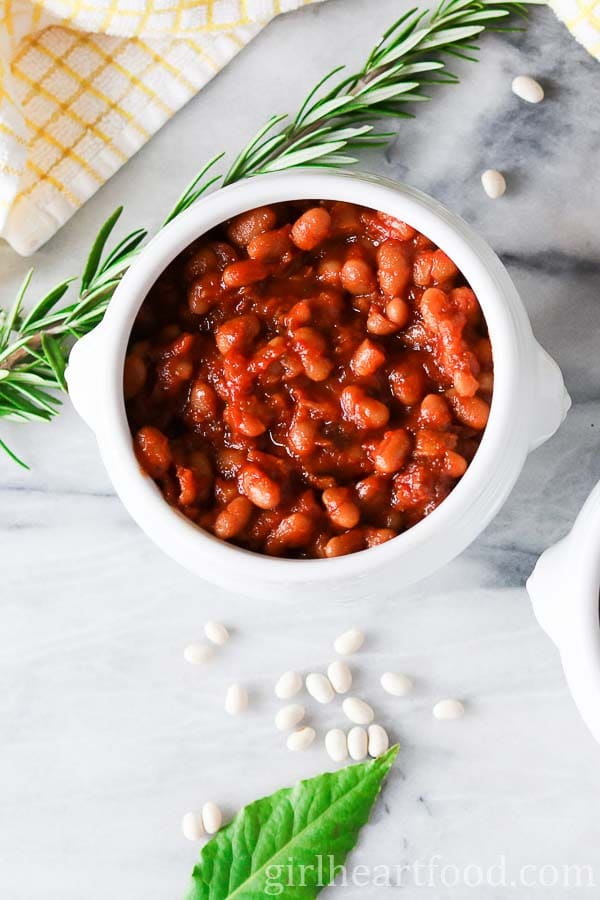 Curry Chicken Salad Sandwich – I love chicken salad and I love curry.  This marriage of the two makes for one yummy sandwich!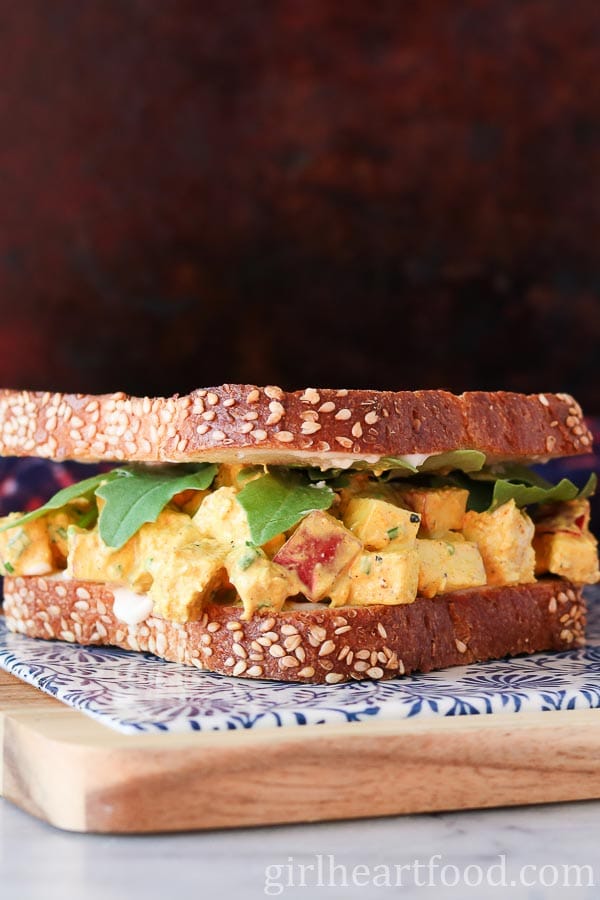 Homemade Bagels – So much easier to make than you might think and infinitely tastier than store bought.  Once you make them at home, there's no going back!
Classic Egg Salad Sandwich – Find out how to cook the perfect egg in this old school favourite!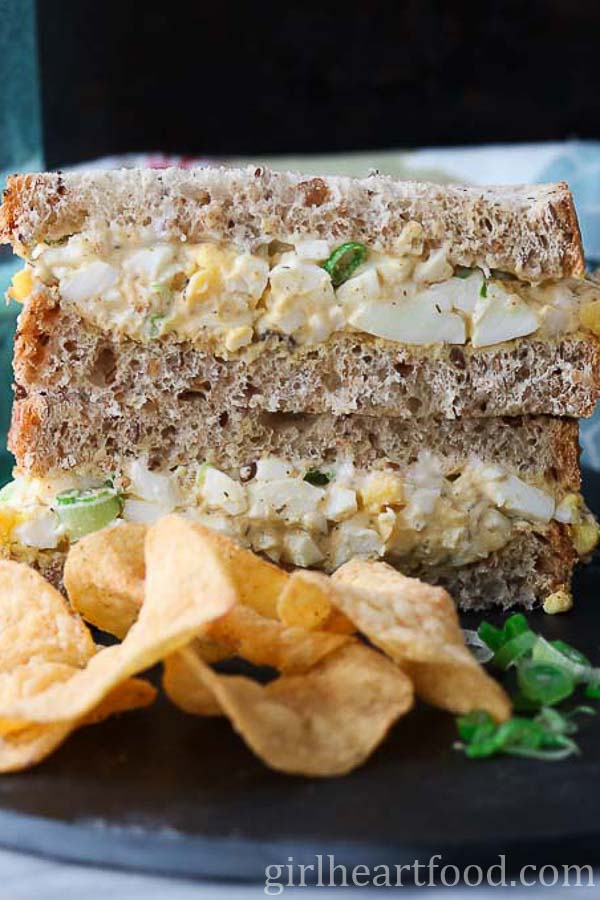 Recipes I'm Lovin' Right Now from Fellow Bloggers + Friends
Classic Chicken Parmesan from Spiced Blog (pictured below & photo credit) –  chicken cooked until golden brown and crispy and then topped with marina sauce and cheese – say no more, am I right??
Vegan Split Pea Soup from Champagne Tastes (pictured below & photo credit) – I made this soup a couple of weeks ago and it was SO good!  It's super hearty and the garam masala spice in there really adds a warming flavour.
Music I've Been Diggin'
I was seriously in need of some new tunes to listen to. I've been singing these in the car on repeat lately.  Help a sista out and let me know what you've been enjoying. P.S. love all sorts of tunes.
"Him & I" by G Eazy/Halsey
"Let me Go" by Hailee Steinfeld, Alesso featuring Florida Georgia Line, WATT
"Filthy" by Justin Timberlake
"Ahead of Myself" by X Ambassadors
TV/Movies/Books
Black Lightening on Netflix – I really enjoy this superhero show.  The only drawback is that the episodes are released weekly so it's not your typical Netflix-watching experience were you can totally binge.
Grace and Frankie Season 4 on Netflix.   I mentioned this show before because I L-O-V-E it! Its stars Jane Fonda and Lily Tomlin and is hilarious.  I blew through this season and, good news, it's already renewed for a 5th season.  Woot woot!
This is Us on CTV  So I started watching this show while running on the treadmill.  I have heard so many good thing about it and decided to give it a shot.  Guys, I nearly cried while watching the first episode!  Can you imagine what a sad state that would be to see me running and crying my eyes out, lol.
Scrappy Little Nobody by Anna Kendrick.  This chick is so dry, real and funny.  It's a light read and perfect for sitting back and chillaxing before bed.
Random Little Tidbits
I was reading in Food Network Magazine the other day that researchers have discovered a naturally occurring lower fat avocado!!  They are calling it 'avocado light'. Apparently, it oxidizes at a slower rate and it currently available in Spain and Portugal.  Would you try it?
I'm seriously considering partaking in 'Meatless March'.  Basically, it's a full month of vegetarian-only meals.  I do love vegetarian and vegan recipes, but I'd have to get creative with mixing things up, especially since we do enjoy a lot of chicken and fish normally.
Hope you've enjoyed my monthly round up and favourites February 2018…what has been some faves of yours this past month?
I have a delicious recipe comin' your way Thursday so stay tuned, friends! Until next time, take care and chit chat again soon!
~D
P.S. Don't forget to subscribe below to stay in the loop on all the latest recipes and shenanigans.