~Monthly Round-up & Favourites September 2017~
Hey everyone!  That time of the month again for my round up and faves!  Are you full steam ahead into fall?  I know I am!  I've already had 100 pumpkin spice lattes, 10 pumpkin smoothies and 6 pumpkin pies.  Just kiddin'.  It's actually 99 lattes, lol 😀 Another busy month around here.  Let's get on with it—> 
THINGS I'VE POSTED THIS MONTH
Chanterelle Mushroom Crostini with Ricotta, Thyme and Honey – I was gifted the most amazing chanterelle mushrooms and made this crostini.  So good.  Wine and I'm set!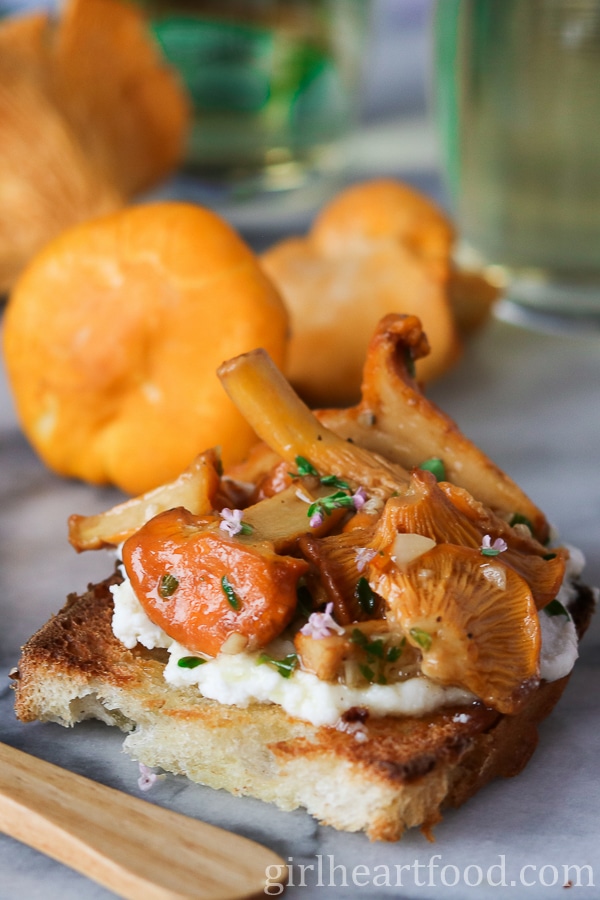 The Juice Truck Book Review Plus Three Recipes  – I did another book review this month and it was a definite winner!  This plant-based book is loaded with juices, smoothies, mains and more.
The Tahini Greeny from The Juice Truck – My new favourite green smoothie!
Nutrient Packed Guacamole from The Juice Truck – another level of nutrition to this guac with carrot and zucchini!
The Almost Pad Thai from The Juice Truck – this is addictive.  No lie.
Traditional Pork Schnitzel – Crispy, breaded pork makes for one easy weekday dinner!
Chili Shrimp Pasta for One – dinner under 20 minutes?  Yes please!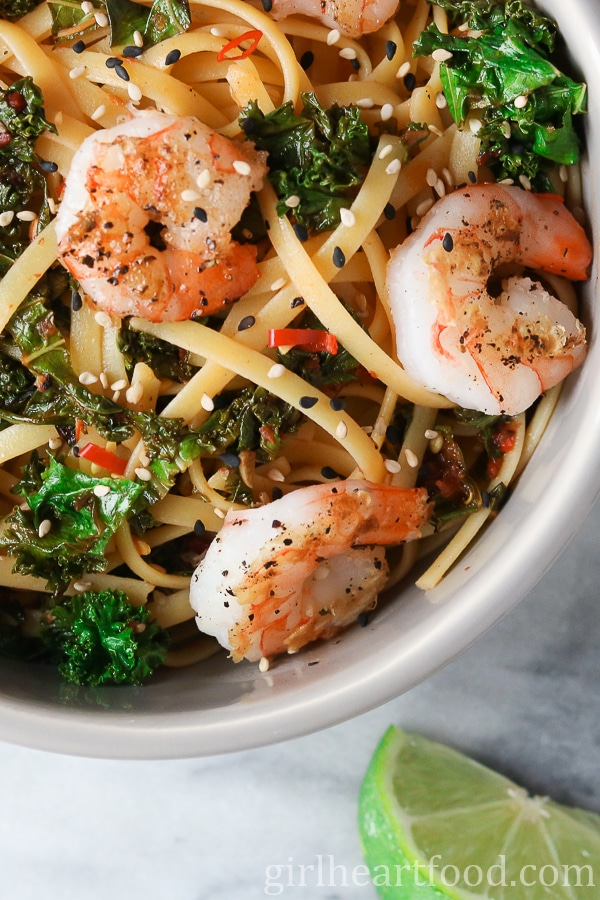 Easy Roasted Garlic Hummus  – creamy, dreamy and perfect for weekend eats!
Honey Roasted Peanut Clusters –mix up your next movie night with these!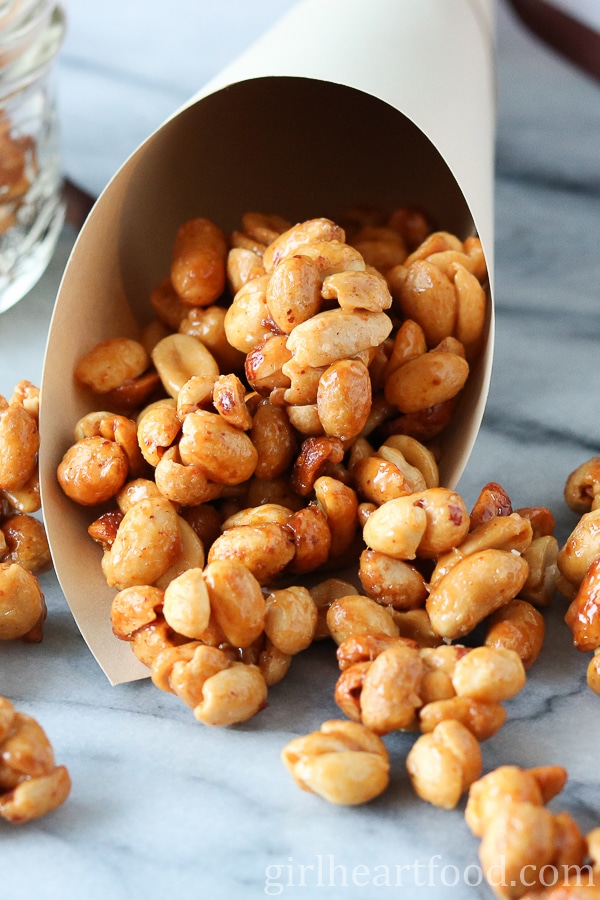 Cheesy Tex Mex Frittata – not just for breakfast, this one is perfect for lunch or dinner too!
Recipes I'm  Lovin' Right Now
Peanut Butter Chocolate Rolls from Kevin is Cooking – Tell me you wouldn't want to wake up to this Saturday morning!
Pumpkin Pie Martini from No Spoon Necessary  – It's fall so bring on all the pumpkin everything, I say!  Pumpkin pie in a cocktail form? Yes please!
TV SHOWS/MOVIES
You guys, I watched the new It movie!  It was so good (and so scary) and I practically covered my eyes the whole time.  Would I watch again, though?  Totally!  And I may just do that before Halloween.  Hubby read the book by Stephen King before we watched the movie and I can only imagine how scary that would be to read before bed.
Will & Grace on NBC.  I haven't seen the new show yet, just advertisements, but I know I'm going to love it because I loved the show years ago.  Favourite character?  Karen played by Megan Mullally, hands down.  She is so funny and dry.  Who is your favourite character?
Gothom on Fox.  I've mentioned this show before in my monthly faves and a new season is back on.  Woot woot! It's basically a Batman show, but Batman is only a teenager right now. The show has all the characters you love stirring up trouble.
Wentworth, Season 5, is now released on Netflix.  Are you a fan of Orange is the New Black?  I did watch an episode or two of that one, but really enjoy Wentworth more so.  Totally recommend this one; it moves really fast and its uber entertaining!
MUSIC
I'm such a fan of Sam Smith and totally rock out his music in the car or shower.  He has a new song released – 'Too Good at Goodbyes'.  Another home run with this one.  And for the record, I can totally sing 😀 #Not
'Good Old Days' by Macklemore Featuring Kesha.  Great upbeat chill song and cool video too!
RANDOM
You guys!  I just picked up Super Nintendo Classic Edition.  It was released September 29th and I got up extra extra early to be at the store to pick one up.  Nerdy, right?  Fun?  Oh yeeeeah!  And for the records, hubby and I played that Friday night and I totally kicked his butt 😀 Hehehe…that doesn't happen very often, so he must have been having an off night….or let me win.  What was your favourite video game growing up?
Hope you've enjoyed my Monthly Round up and Favourites for September 2017!  What has been your faves this past month?
Someone needs his beauty rest….he had a busy weekend, ya know 😉
Take care & chit chat again soon 🙂
P.S. If you missed my last monthly favourites, you can check it out here.