Hey friends!  Can you believe that Saturday is June 1st? Crazy, huh? Our chives are growing like mad already and our rhubarb has *just* started….the way the weather is going, I think I should be able to pick it in September, lol.
As usual, it was a busy month around Girl Heart Food with lots of delicious eats.  Grab a cuppa (and maybe a little nosh) and get cozy.  Onto my Monthly Round up and Favourites May 2019, shall we?
Recipes Shared This Month
Honey Mustard Salmon – Perfectly cooked sheet pan salmon with veggies makes for a light, satisfying dinner.
Lemony Arugula Pesto – Delicious with pasta, on eggs, steak and so much more.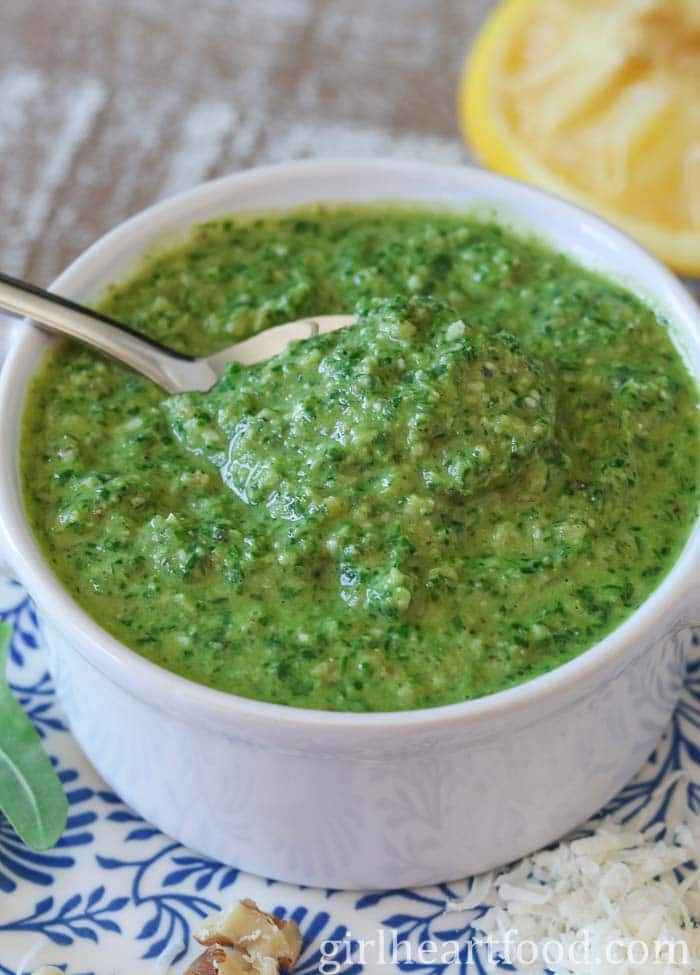 Newfoundland Boiled Beans – My dad's traditional Newfoundland boiled beans recipes…so easy, comforting and made in one pot.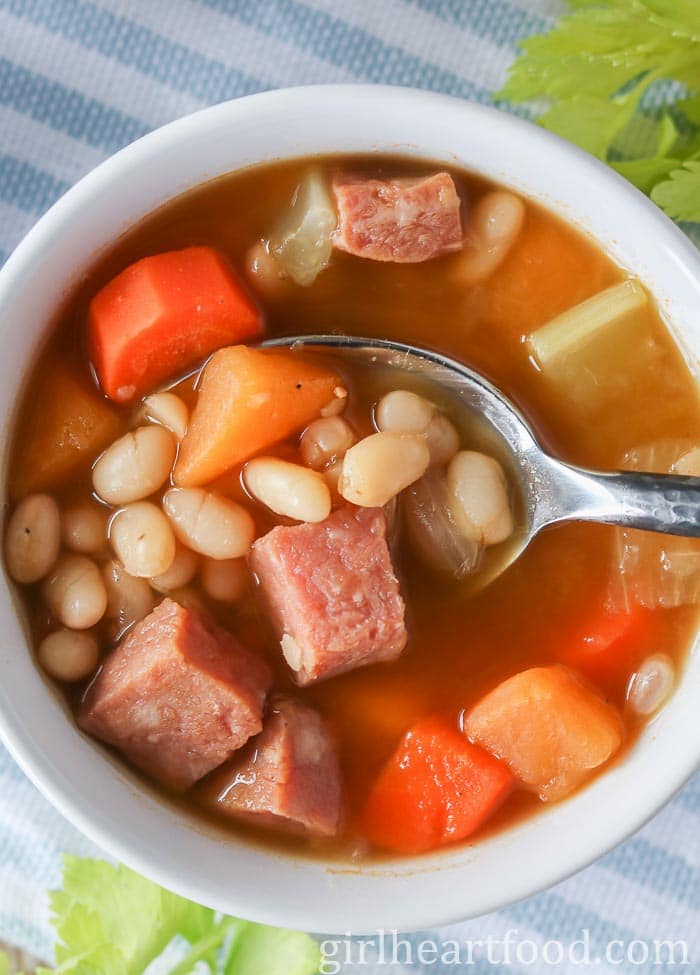 Garlicky Green Beans – A super quick side dish with tons of flavour, these garlicky green beans will disappear fast!
Blueberry Bread Pudding – Put those summer berries to good use with an easy homemade bread pudding recipe. Vanilla ice-cream is a must, if you ask me.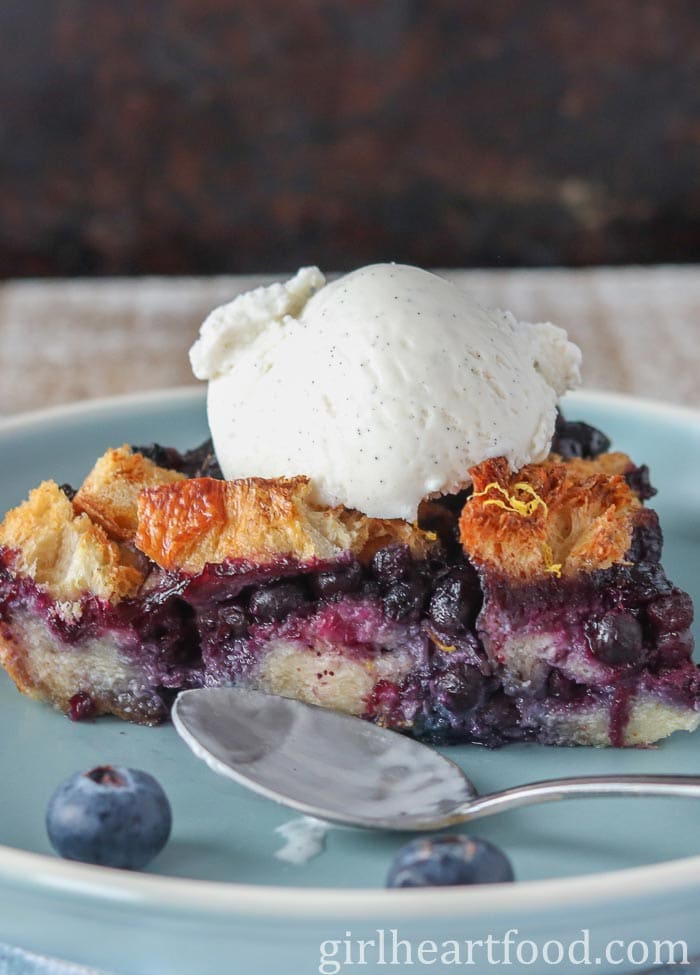 Easy Fish Stew –  This will be your go to fish stew recipe…seriously delicious with fennel, potatoes and a slightly spicy broth.
Cheeseburger Macaroni (made in the Instant Pot) – A childhood favourite made at home from scratch…right in the Instant Pot. So comforting and delish!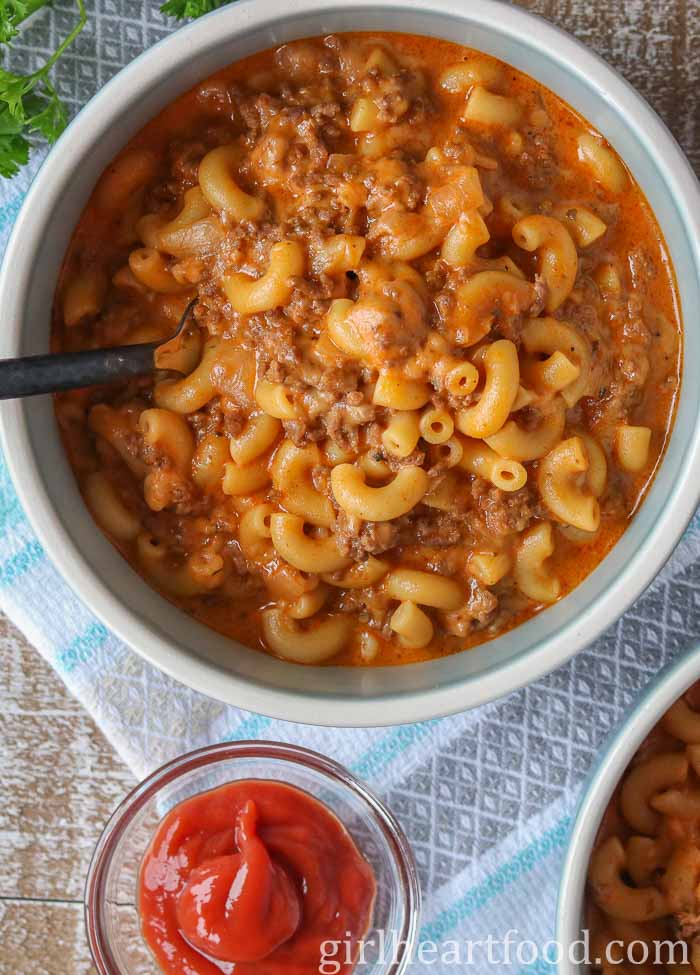 Cheesy Ground Beef Quesadillas –  Lots of ground beef, plenty of cheese and a crispy golden brown tortilla make these quesadillas irresistible!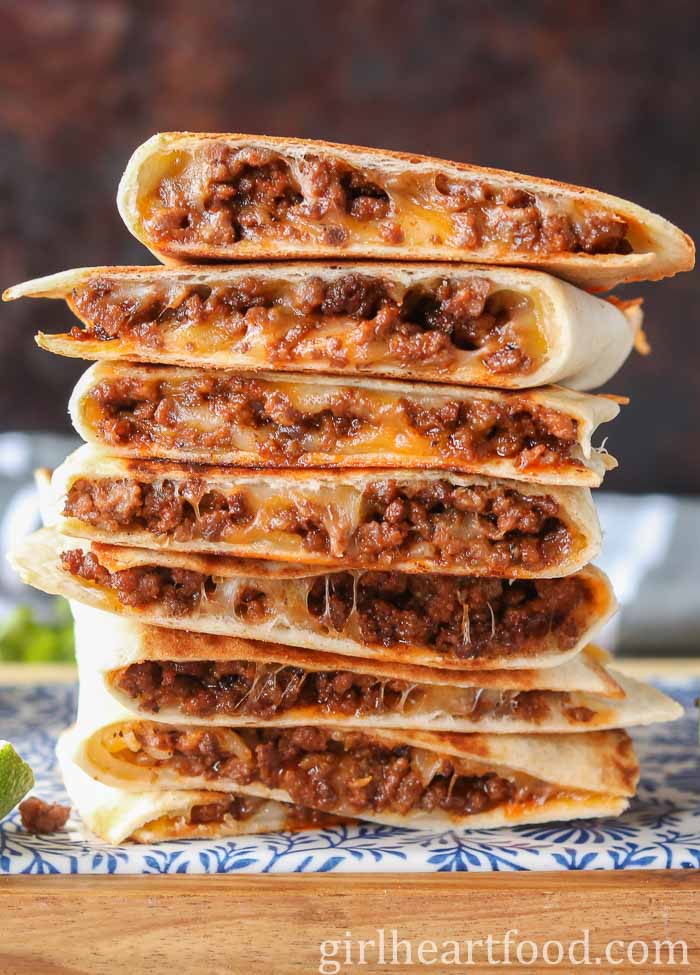 Popular Right Now
Since grilling season is underway and Father's Day is only a couple of weeks away, you're probably thinking about firing up the ol' grill. These delicious oldies, but goodies, should come in handy!
Easy Fall Off The Bone Ribs –  Generously rubbed with a spice mixture, cooked in the oven and finished on the grill with your fave bbq sauce. This will be your go to rib recipe!
Best Potato Salad Recipe – With baby red potatoes, pickles, egg and crispy bacon there's no going wrong with this delicious potato salad recipe.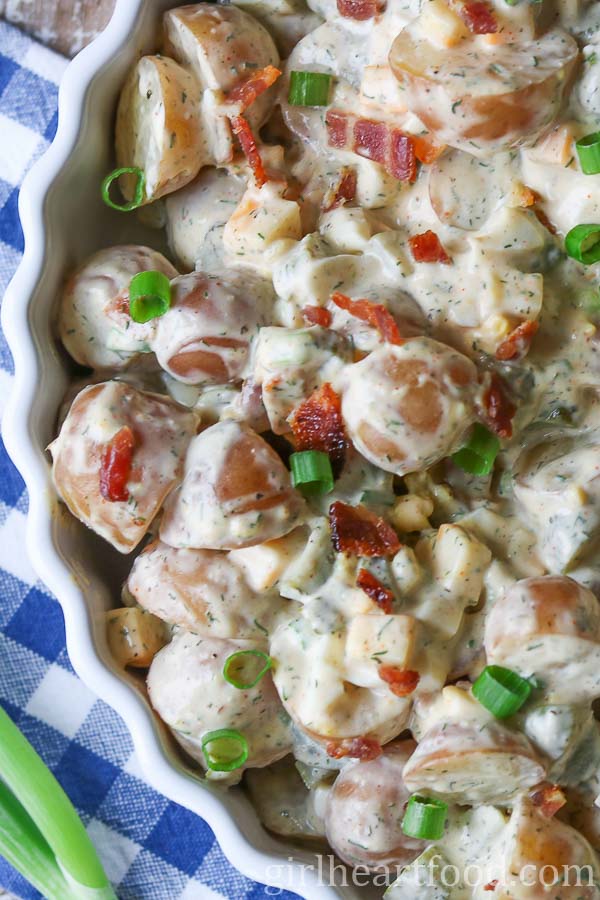 TV/Shows/Movies
Hubby and I went to see John Wick: Chapter 3 – Parabellum (starring Keanu Reeves) in theatres and it was AWESOME. Granted, a couple of times I had to avert my eyes because it's so graphic, but talk about action packed!!
Good Girls Season 2 is back on and I'm OBSESSED! If the show wasn't on just once a week, I could totally binge watch in one sitting. I mentioned this one before…it's basically three female leads that gives me all sorts of Breaking Bad vibes. It's definitely a good one!
Music
'I Don't Care' by Ed Sheeran and Justin Bieber (I was skeptical at first, but it's so so catchy)
'Sweet but Psycho' by Ava Max
'If I Can't Have You' by Shawn Mendes (have you seen this dude on Saturday Night Live lately? He did such a great job!
As always, hit me up with you fave music so I can check out!
Books
I started The Vampire Diaries book series…as well as the book series for Shadow Hunter's (specifically The Red Scrolls of Magic (The Eldest Curses Book 1)). I know, totally geeking out over here, but oh so good and entertaining. What can I say, I love fantasy novels! What are you guys reading?
Newfoundland Phrase/Saying
'Stay where you're to 'til I comes where you're at'
Meaning 'don't go anywhere until I get there.'
Pretty easy to follow, huh?
Random
Hubby and I have been watching Hot Ones on You Tube (new season starting this week btw). Basically, celebrities get interviewed while enjoying some wings that get increasingly spicy.  It's hilarious and entertaining and I do believe I mentioned this show to you guys before. Anywho, you can purchase some of the hot sauces that are featured on the show and, so, I did!
I tried a trio pack and one of them is called 'The Last Dab, Reaper Edition'. Holy moly, you guys. Talk about hot! And we can usually handle spicy food, especially hubby.  I literally could only have a little peck on the end of a toothpick. No lie. And my mouth was on fire. P.S—>yogurt really helped with the heat. It's exhilarating, though, and adds a lovely kick when a little is mixed in with something else, like another (less spicy) hot sauce. Do you like spicy things?
Hope you've enjoyed my monthly round up and favourites for May 2019!
What's been some favourites of yours this past month?
Until next time, take care and chit chat again soon,
~Dawn
Oh, before I go—>Riley wishes you guys a wonderfully relaxing food-filled weekend! Cheers friends!