Hey Hey! Hope your week is going splendidly!
I'm not gonna beat around the bush here today. Prepare to have your mind blown…..
2019 is almost a quarter over!!! Nuts, huh?  We managed to scrape through March without a big snow storm…though, I shouldn't say anything too early…there's still a few days left.  For some reason, we usually always have one more blast even though spring has officially started.
I've been planning so many delicious recipes to share with you guys over the next little while. In the meantime, if there is anything particular you'd like to see on Girl Heart Food, shoot me a line and I'll see if I can make that happen.  I'd love to hear your suggestions!
Anywho, let's get to my monthly round up and favourites for March 2019, shall we?

Recipes Posted This Month
Lemon Chicken Orzo Soup – Loaded with lots of veg and chicken this comforting soup has a yummy punch of flavour from lemon juice and zest.
Vegan Lentil Burger – Super filling and oh-so-yummy, these veggie burgers are easy to whip up and freeze well.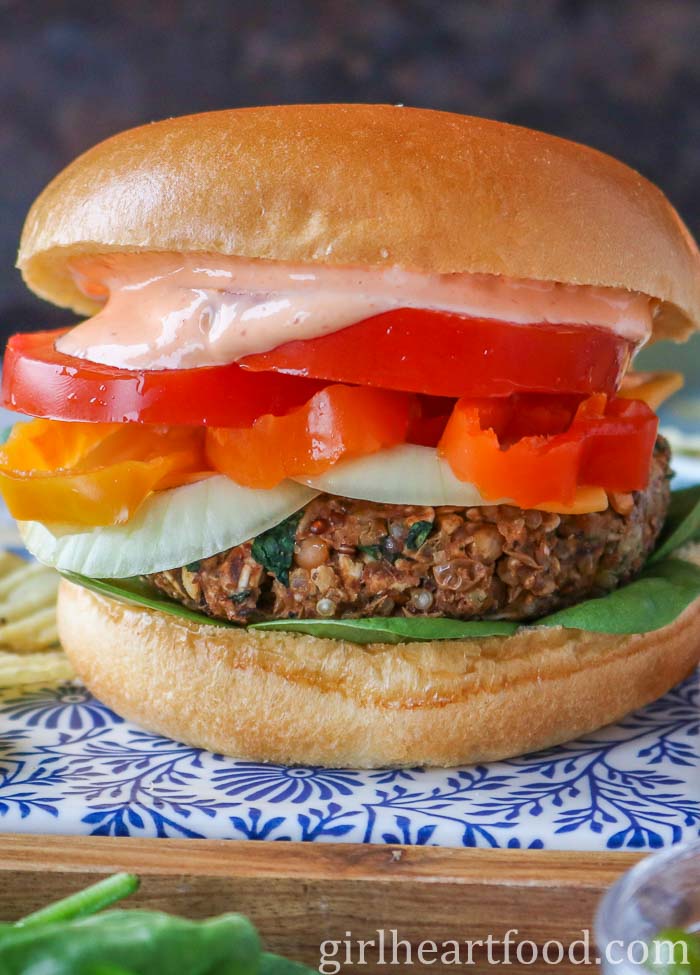 Chicken, Sausage & Peppers – This hearty comfort food dish has chicken, sausage, peppers, mushrooms and potatoes.  So good for Sunday supper!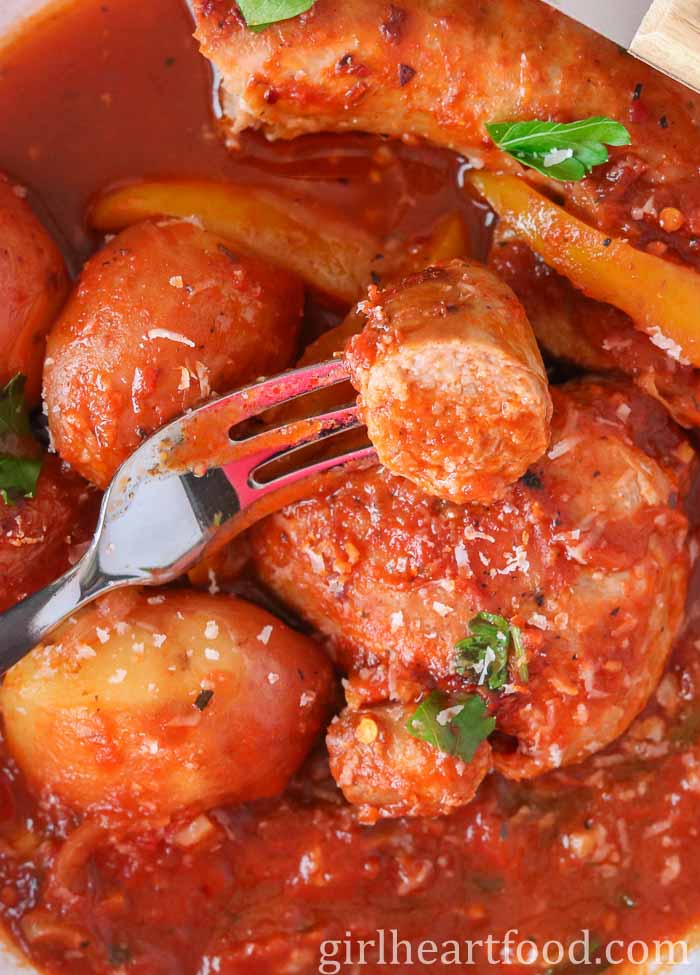 Ginger Smoothie – Chocked full of good for you ingredients, this green smoothie takes minutes to whip up and is delish!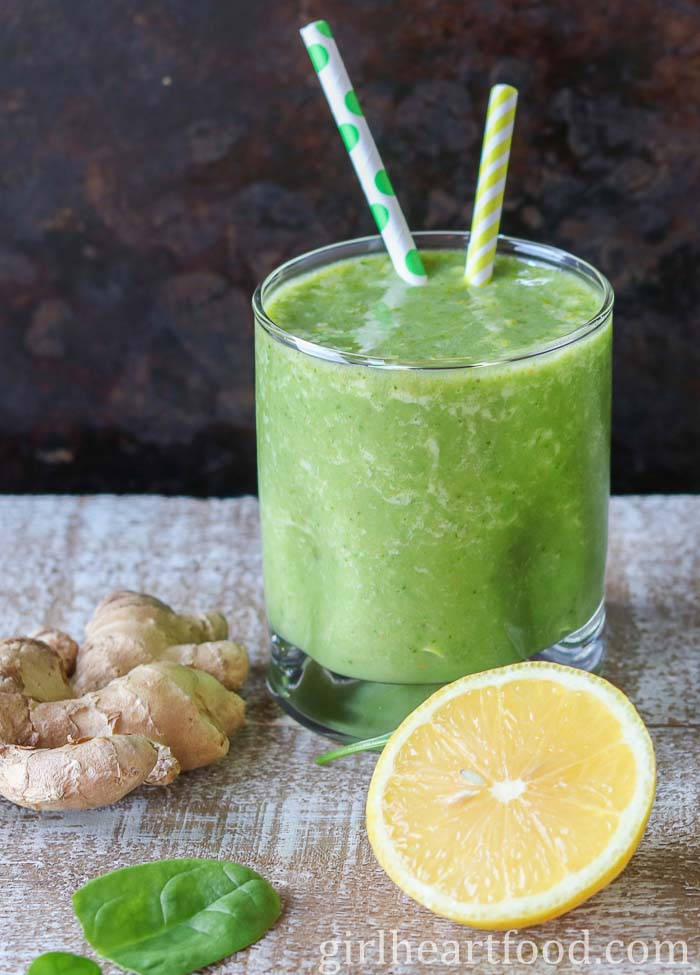 Creamy Parsnip & Apple Soup – Naturally gluten free and super creamy, this one would make for a delicious lunch or side with dinner.
Crispy Chicken Burger – Tender buttermilk fried chicken breasts double dredged in a spiced flour mixture, these chicken burgers will hit the spot!
Mediterranean Pizza – This post is sponsored by CAULIPOWER (of course, all opinions are my own). This one has two types of cheese and lots of Mediterranean inspired ingredients, this pie comes together faster than delivery!
Tomato Tortellini Soup – Made in under 30 minutes, this comforting soup is delicious with a grilled cheese sandwich for dunkin'.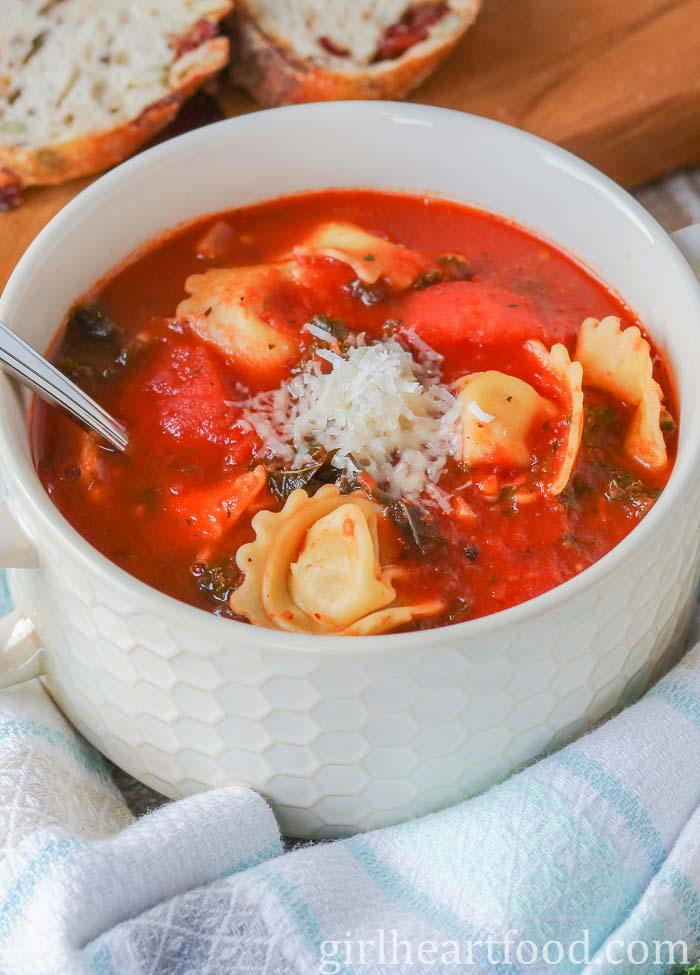 What's Popular Right Now
Salt Cod Fish Cakes – You guys have been loving this traditional Newfoundland recipe…and for good reason! They're made with salt cod and potatoes and come up super crispy on the outside and tender inside. Have you tried them yet?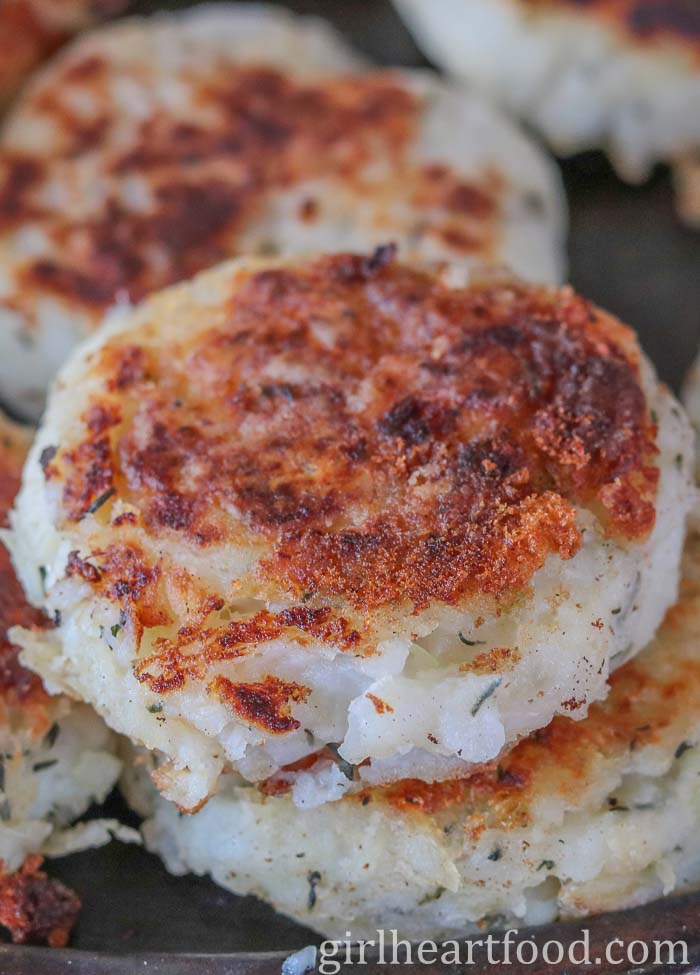 TV/Shows/Movies
The Marvelous Mrs. Maisel on Prime. It's based in the 1950's and the main character is a woman who has it all and then things go a little pear shaped.  There's definitely lots of laughs, though!!
Good Girls Season 2 on NBC is back on. I love this show, you guys! It's giving me all kinds of 'Breaking Bad' vibes with female leads.
Music
'Heartbreak Back' by Frank Walter (featuring Riley Biederer)
'Trust my Lonely' by Alessia Cara
'Walk me Home' by Pink. To me, this one has a slight, just a slight, country feel to it. It's different than Pink's usual stuff, but I like it. How about you?
As always, hit me up with what you're listening to now. I'm always looking to add to my list.
Monthly Newfoundland Phrase/Word
As many of you may know, I'm from Newfoundland and have lived here all my life.  I'm pretty proud of where I come from. We have such a rich culture, beautiful wilderness and scenery, tasty food and pretty unique words and phrases.  Every month during my faves I'm going to share a phrase or word from here (or something about Newfoundland)…basically something unique to us. So, this month, the phrase is—>
"Who Knit Ya?"
Translation: Who's your mom and dad?
Have you heard that one before? Kinda makes sense, though, huh?
Random
Have you heard of a 'bologna bowl'? Matty Matheson creates one. He is a little bit (a lot, actually) over the top and maybe a tad crude, but this guy is so entertaining. This 'bologna bowl' is basically bologna in a bowl with a cracked egg and cheese…and cooked in the  microwave.  I don't have a microwave, nor have I eaten bologna in forever, but this totally intrigues me. Also—>how do you say 'bologna'? Do you pronounce it like it looks or 'bow-low-knee'? I'm definitely the latter.
Have you heard Baby Shark? Holy moly.  This will absolutely get stuck in your  head ALL.DAY.LONG.  I'm not even joking. You're welcome, lol.
Hope you've enjoyed my monthly round up and favourites for March 2019.
What have been some favourites of yours this past month?
Stay tuned for Sunday…bringing you guys another delicious recipe.
Until next time, take care and chit chat again soon,
~Dawn