Hey everyone!  It's that time again for my Monthly Round up and Favourites! I can't believe that it will be April 1st on Sunday!  The year is zooming by, isn't it?  What do you have planned for this weekend?  There will be lots of chocolate bunnies floating around and I know one thing for sure…I'll be eating Mini Eggs by the handful.  I love those, even the smell.  Weird, right? Anywho, let's get on with it, shall we?
Delicious Recipes I've Shared This Month
Breakfast Ham and Egg Muffins – These are easy to prepare and perfect for busy mornings when you just want to grab and go (with coffee, of course).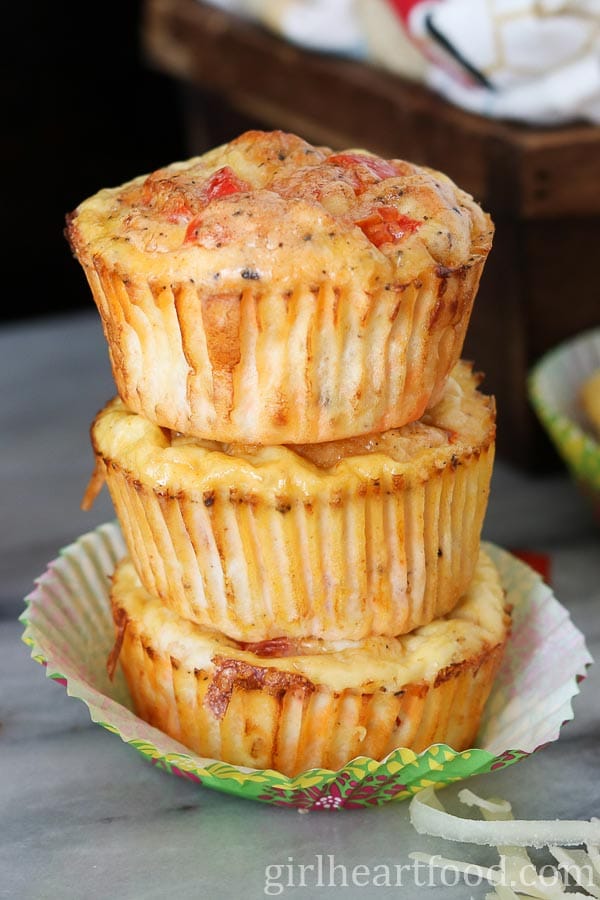 Vanilla Glazed Baked Donuts – Easy homemade baked donuts with a pretty pink glaze.  You can probably have these made faster than going to your favourite coffee shop!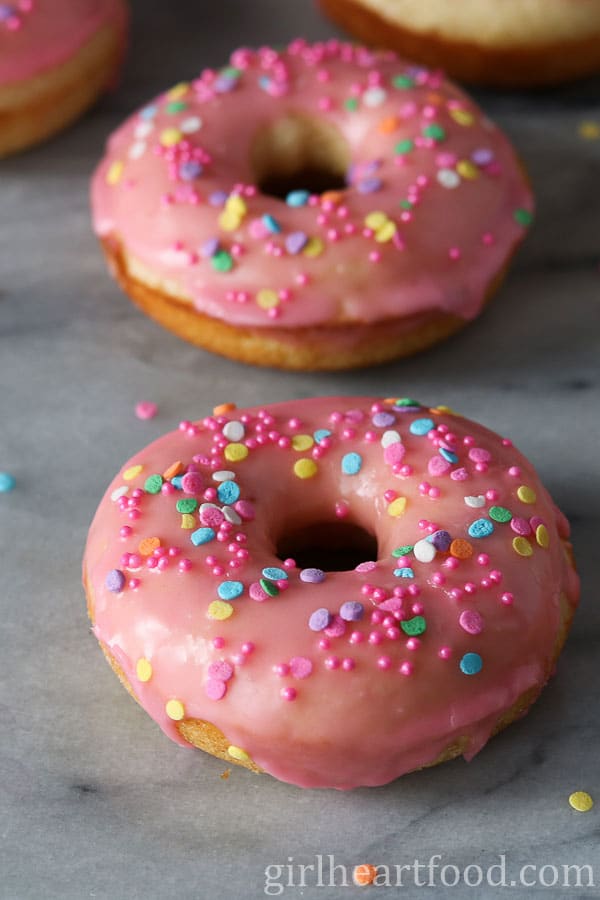 Homemade Granola – Delicious with milk, yogurt or eating by the handful!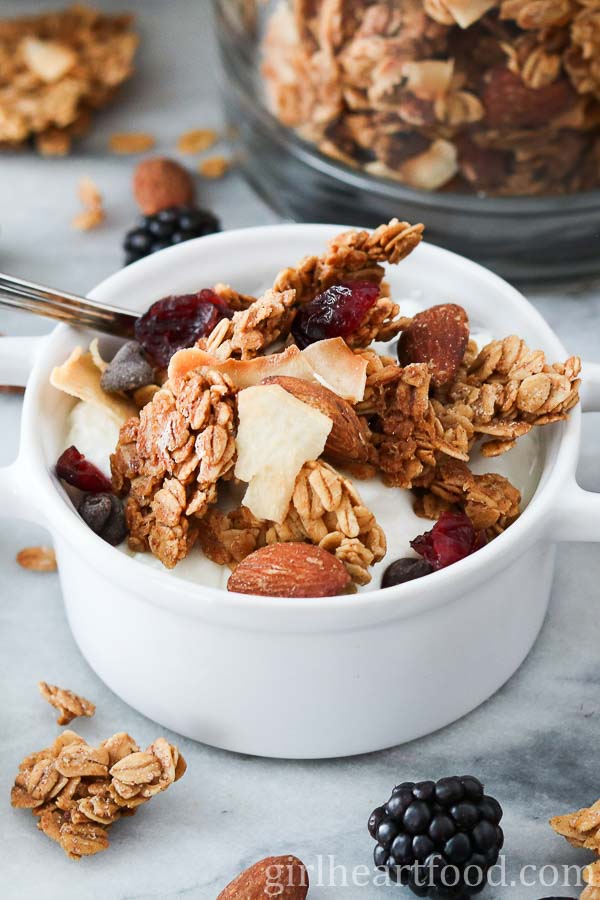 St. Patrick's Day Recipe Round-up – A bunch of comforting recipes from myself and fellow friends and food bloggers.  These are meant for St. Patrick's Day celebrations, but honestly good for anytime!
Simply Citrus Book Review + Citrus Hummus Recipe – A review of a citrus inspired recipe book, plus one unique hummus infused with lots of citrus flavour.
Three Bean Chili – Whether you're a vegetarian, vegan or meat lover this hearty chili is sure to satisfy the ol' taste buds.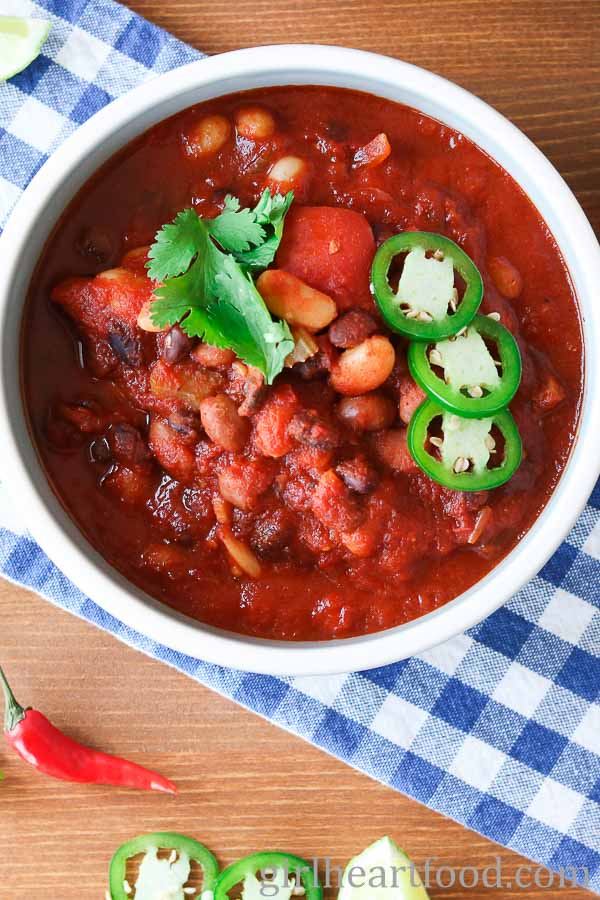 Cheesy Skillet Cornbread – The prep time on this one is only about 10 minutes.  Yummy with that veg chili above 😉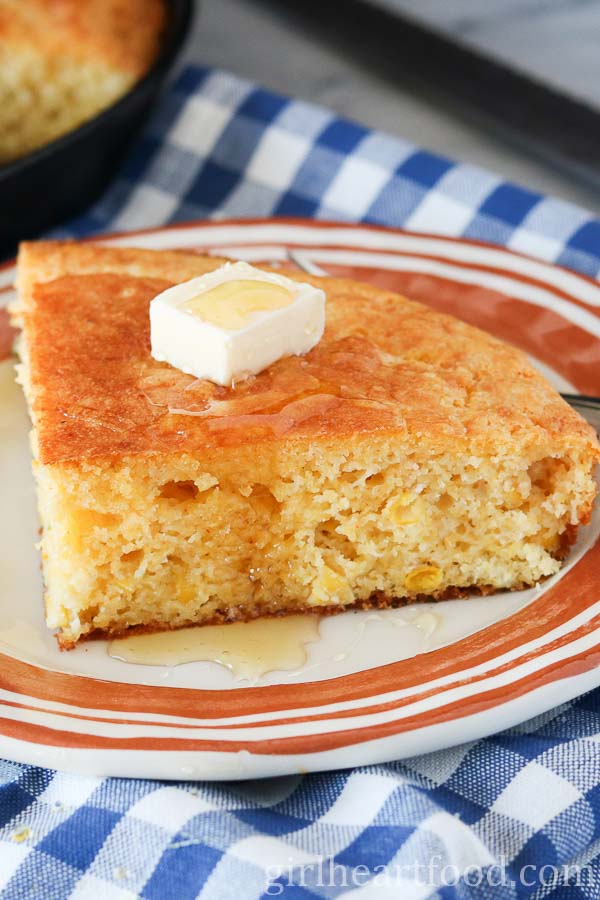 Triple Chocolate Muffins – These are loaded with cocoa powder and milk and white chocolate chips.  All you need is a tall glass of milk to go with!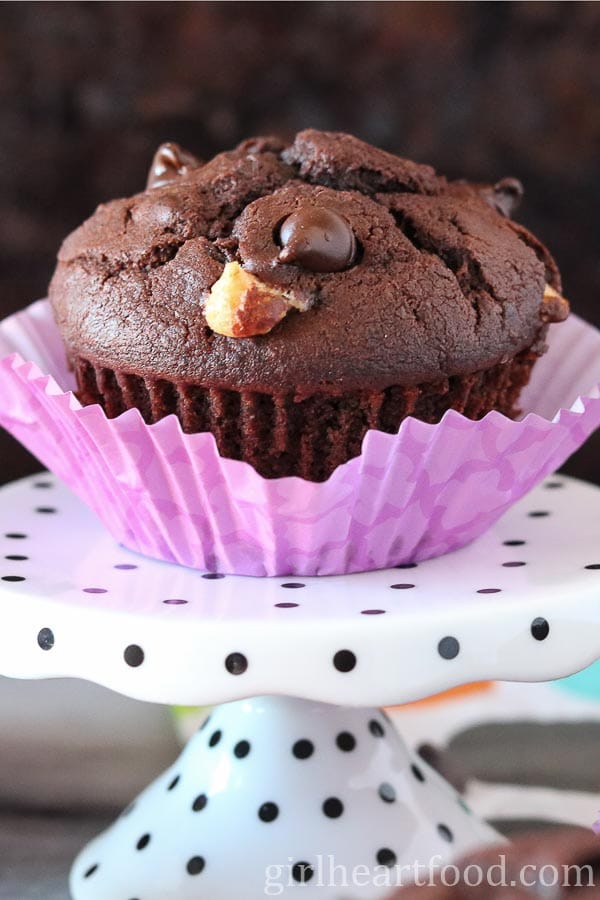 Recipes I'm Lovin' From Friends and Fellow Bloggers
Looking for something for your Easter menu?  Check out my friend, Karrie's,  'best deviled eggs' recipe .  These are infused with harissa seasoning and roasted red pepper so they aren't your ordinary run-of-the-mill eggs. She calls them the 'best' so I tend to believe her 😉
Lemon Poppy Seed Overnight Oats from the lovely Katherine from Love In My Oven – Lemon poppy seed bread is waaaaay up there being a favourite of mine so I can only imagine how lovely it is in oat form.
TV Shows/Movies
Ugly Delicious on Netflix with David Chang where he talks pizza, tacos, chicken and more.  Be prepared to get hungry!  I even learned the history behind 'hot chicken' (it's quite funny). Basically, a lady tried to get revenge on her significant other for coming home late by preparing some really spicy chicken.  Guess what?  He loved it and the rest is history!
On that note, have you tried hot chicken?  It's chicken that's fried until golden brown and crispy and then brushed with hot oil infused with cayenne. Typically it's served with white bread and pickle. P.S. It's AWESOME!
Tomb Raider movie starring Alicia Vikander.  This is an action movie based on the video game.  I really enjoyed this one and was constantly mumbling to myself througout 'you GO girl'. I may have been a little vocal, but it was just too good!
Music
Hubby and I regularly listening to Spotify on the weekend.  While we're cooking something up on Friday or Saturday night (usually Saturday cause Friday is pizza delivery night, lol), we check out some new music.  I recently discovered French singer, Charles Aznavour.   I LOVE his music.  I particularly enjoy the song titled 'She'.  If you're looking for something a little different, check this guy out!
P.S. —>if anyone knows how to transfer music over from an iPhone to a Samsung, help a girl out!
Random Tidbits
If you are looking for something a little 'Eastery' for this weekend, check out my mini egg bundt cake recipe.
And if you find yourself wanting to get all nostalgic and dye a few eggs for an Easter hunt, check out this natural way to do it.
Also, I think I need popcorn slippers.  I came across them the other day.  Let me set the scene     here—>Wine. These. Netflix.  Popcorn. YES!
Have a wonderful weekend, you guys!
Hope you've enjoyed this Monthly Round up and Favourites for March!  What has been turning your crank this past month?  Spill the beans in the comments below 😉
XO
~D