Hey friends! Can you believe we are officially into summer and June is already coming to an end? Canada Day is just around the corner around here (July 1st), it's soon Independence Day (July 4th) in the US and we are full swing into grilling season. Exciting foodie times for sure!
Without further adieu, let's check out what's been happening around Girl Heart Food this past month with my Monthly Round up and Favourites for June 2019!
Recipes Shared This Month
Pearl Couscous Salad – This easy plant based salad can be made ahead and would be a hit at any summer get together!
Fish Curry with Coconut Milk – This one pot fish curry is creamy, easy and chocked full of flavour. Delicious with some naan for soaking up all that yummy sauce.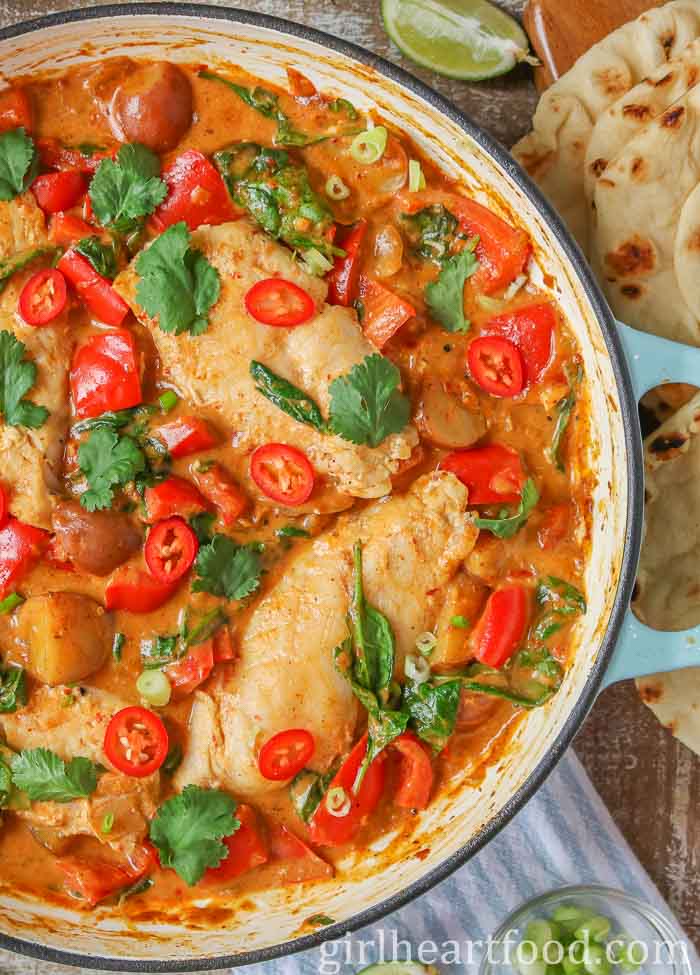 Curried Chickpea Salad Sandwich with Apricots – This vegetarian sandwich is a great way to mix up your lunch routine or to take along a summer picnic.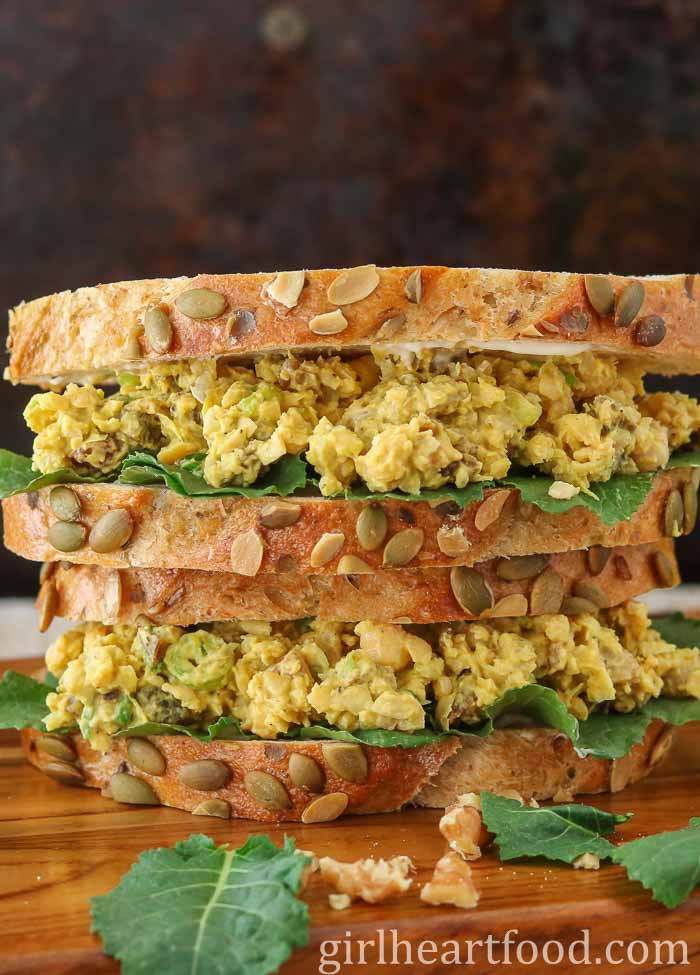 Crispy Fried Fish Burger Recipe – Lightly panko coated cod is fried until golden brown and crispy and topped with a fresh coleslaw and homemade tartar sauce.  What more could ya want?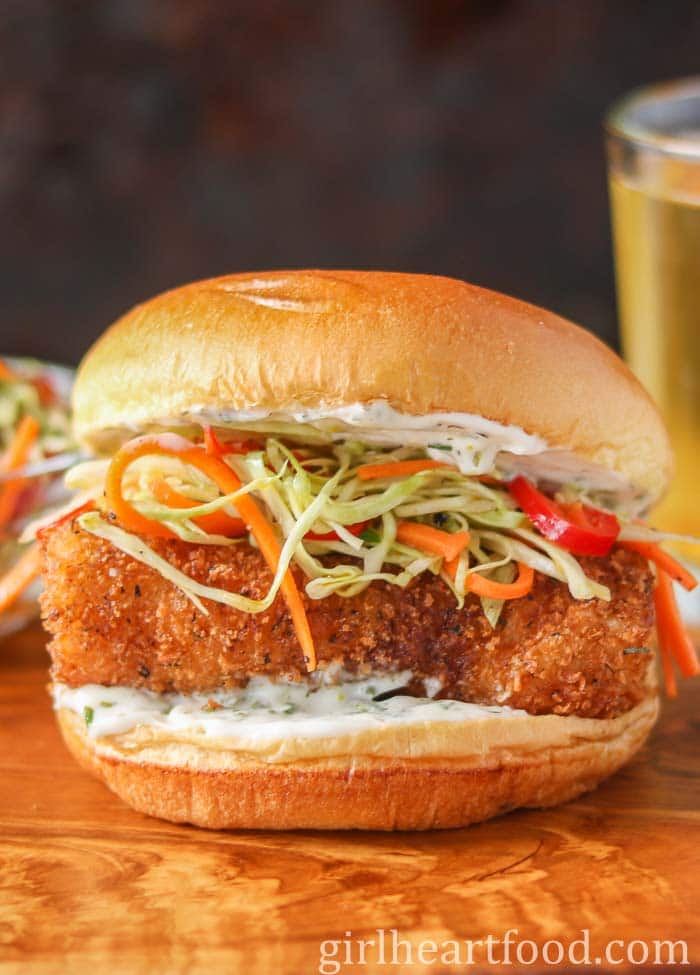 Western Sandwich – This ultimate egg sandwich is yummy not only for breakfast, but any meal of the day!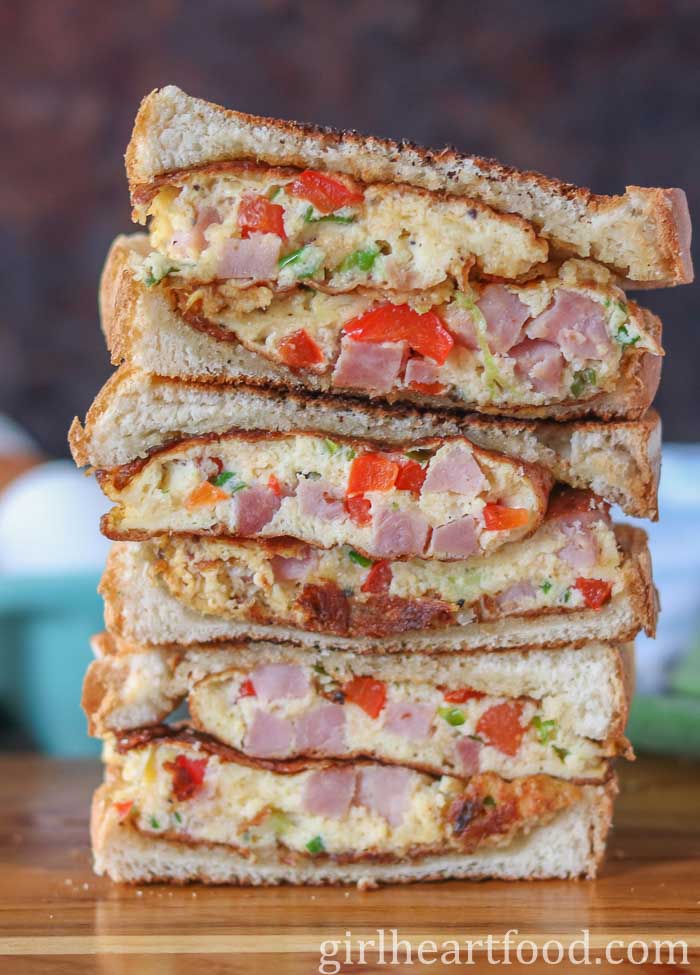 Blueberry Bundt Cake – Sweet blueberries and zesty lemon make this easy bundt cake the perfect treat for summer.
Corn and Black Bean Mexican Quinoa Salad – This healthy quinoa salad recipe comes together quickly and has lots of flavour in every  bite.
Vegan Broccoli Soup with Spinach – Fan of broccoli? You're gonna love this soup. It's packed with so much goodness!
What You May Enjoy Right Now
Caesar Cocktail – A total Canadian classic that can be made as spicy as you like! Perfect for celebrating Canada Day!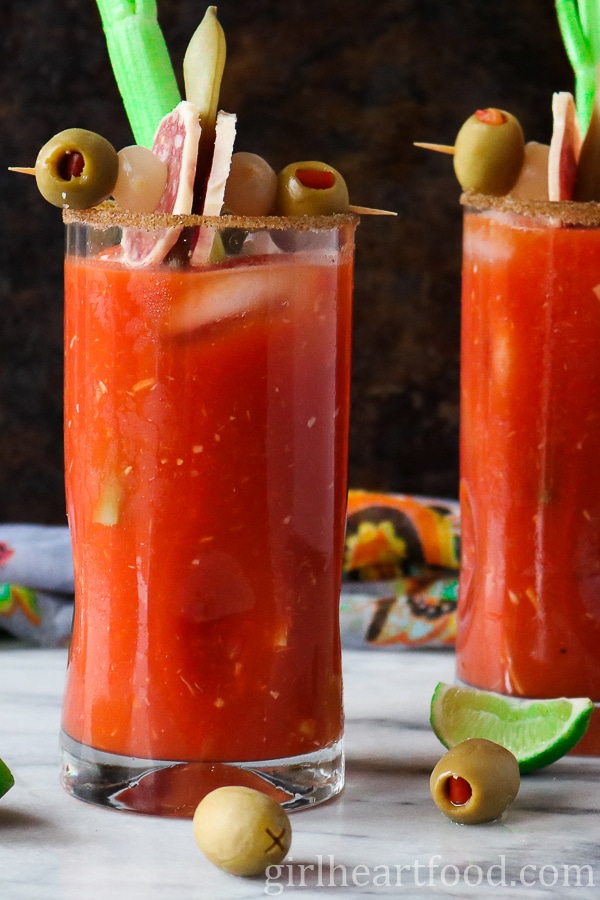 Or you can check out this scrumptious round up of recipes to celebrate Canada Day!
If you follow my on Instagram, I shared my friend, Kim's (of Give it Some Thyme), Gingered Peach and Blueberry Mojito. So refreshing and perfect for summer!
TV/Shows/Movies
Coco –  Ok, late to the party with this one, but it's a fun movie starring a young kid who just wants music in his life, but his family has basically banned it.  It's heartwarming and just lovely. Great to watch on Sunday night with the fam jam.
The Chef Show Netflix on Netflix – remember that movie several years ago called 'Chef'? Well, basically, instead of a movie, it's a real life food based show with Jon Favreau and chef Roy Choi.  They food, talk about food and speak with other chefs and foodies.
Masterchef is back on Fox for the 10th season.  This one stars Gordon Ramsey, Aaron Sanchez and Joe Bastianich whereby they judge home cooks in a cooking competition.  Obsessed, I tells ya!
Music
'Never Really Over' by Katy Perry
'Old Town Road' Remix by Lil Nas X (featuring Billy Ray Cyrus)
'Bad Guy' by Billie Eilish (the video is kinda odd, but I really enjoy the song).
Jessie Buckley (she's an actress and singer and I recently saw her sing on Stephen Colbert). You guys, talk about a talent!
Newfoundland Phrase/Saying
'I dies at you.'
Meaning – you're funny; you make me laugh.
Random
Among other foodies, I was recently featured in an article in The Western Star by Chef Ilona Daniel.  If you are visiting Atlantic Canada soon, particularly Newfoundland, check out my recommended seasonal foodie destination!
Hope you've enjoyed my monthly round up and favourites for June 2019!
What have been some favourites of yours this past month?
Happy Canada Day to all my fellow Canadian friends! And an early Happy 4th to my American friends! Hope your day is spent having fun and enjoying lots of good eats!
Until next time, take care and chit chat again soon,
~Dawn