Hey everyone!  I can't believe we are nearing the end of 2018.  Seems like it was only yesterday that I was here sharing my December 2017 round up.  It was a busy, but fun, year.
Do you have any big plans for New Year's?  Hubby and I usually go for a simple lunch (usually to our fave artisan pizza place, sit at the counter and watch the magic happen).  Then, in the evening, we prepare a special meal at home with fur baby while we watch a fun movie or two (and, of course, cheers with some bubbly).  I wouldn't want anything else!
Keeping things short-ish and sweet with my Monthly Round up and Favourites December 2018….I have some hot chocolate to get to 😉
Recipes Shared This Month
Christmas Crostini – These two-bite Christmas Crostini take minutes to assemble and are a great addition to your holiday menu!  There's creamy brie, crispy prosciutto and sweet clementine & pomegranate.  They're finished with a little drizzle of balsamic reduction for one belly satisfying appetizer.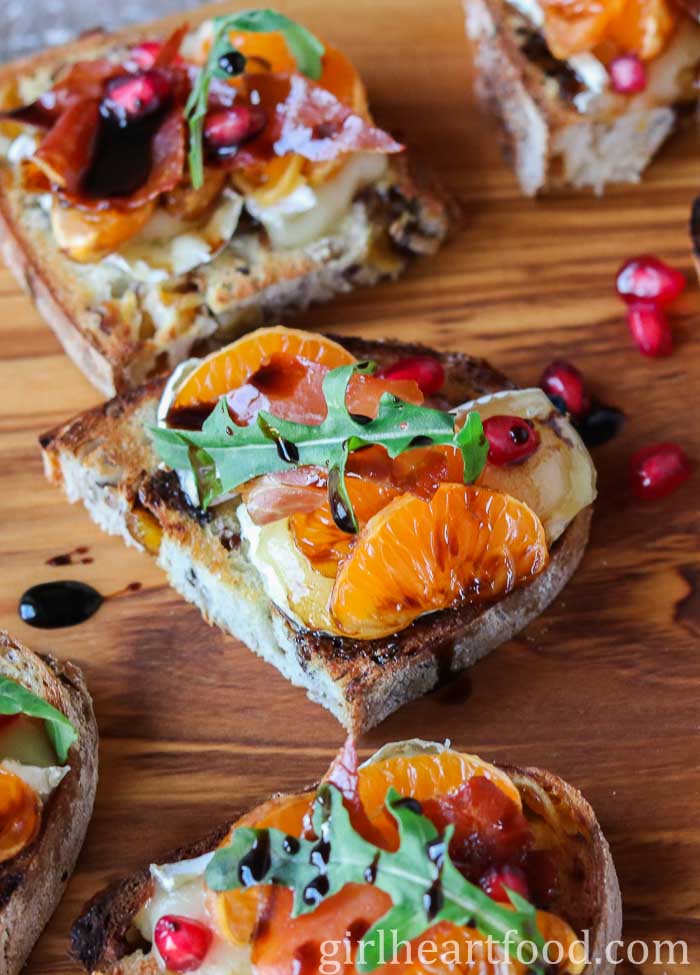 Chocolate Mint Avocado Pudding Tarts – Rich chocolate flavour, super creamy and unbelievably easy to whip up, these Chocolate Mint Avocado Pudding Tarts make for a delicious dessert the whole family will love!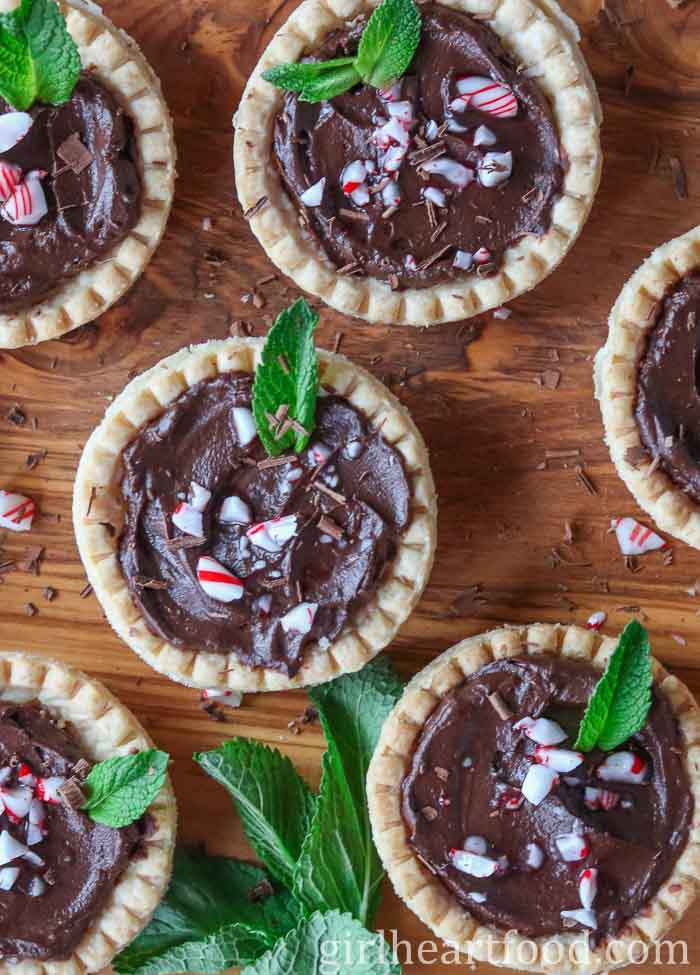 Avocado and Smoked Salmon Appetizer – Super easy and flavourful, this Avocado and Smoked Salmon Appetizer can be whipped up in under 15 minutes, which makes it perfect for weekend eats or holiday entertaining. Crispy flatbread is topped with creamy goat cheese, smoked salmon, avocado, capers and chives.  Delish!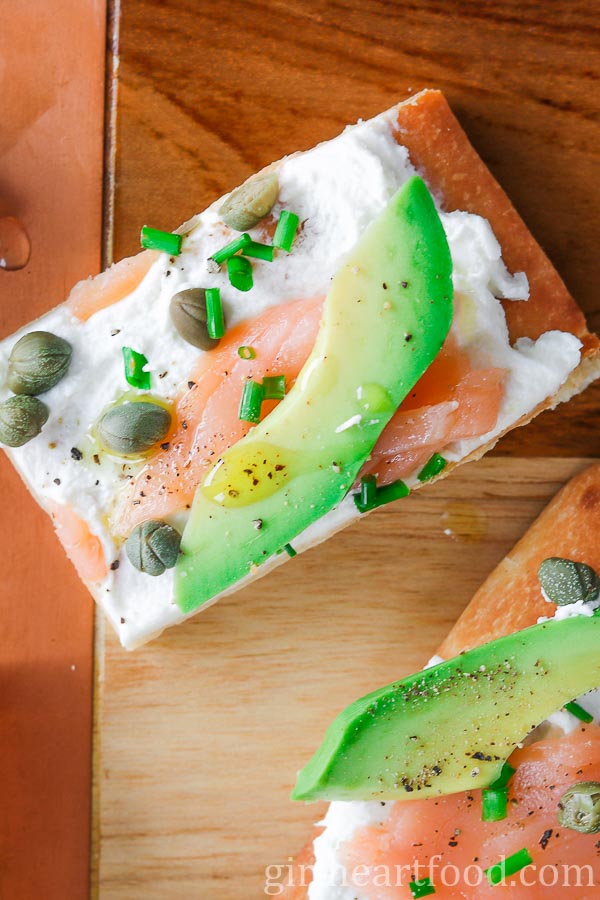 Beet Cashew Dip – Creamy, dreamy and super dip-able this Beet Cashew Dip is made with only 6 ingredients. It's delicious with chips or veggie sticks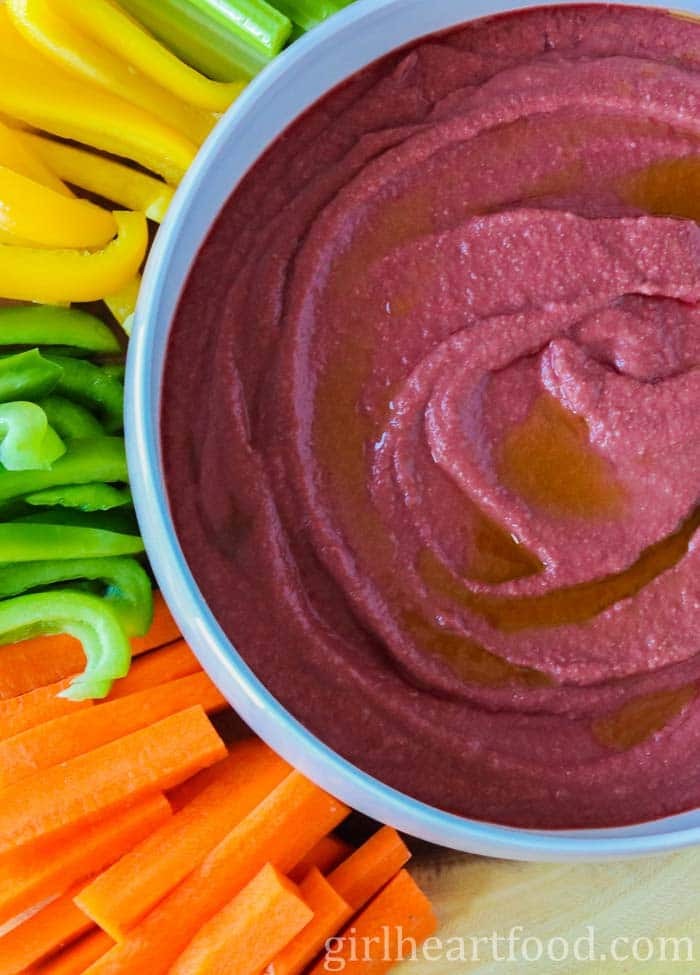 Baked Eggnog Donuts – These Baked Eggnog Donuts have eggnog (of course) and warming spices like cinnamon and nutmeg.  Topped with an eggnog infused icing sugar glaze and sprinkles, they make for a delicious, festive holiday treat!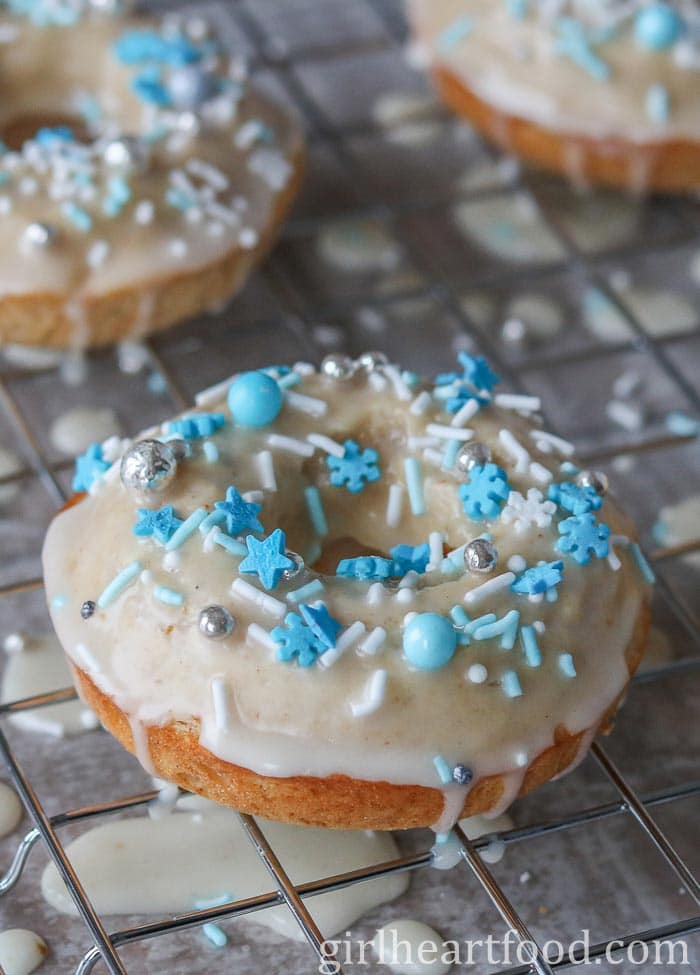 12 Easy Recipes for Entertaining at Home (Plus Party Planning Tips) –  There some great ideas for New Year's Eve here (especially if you are hosting a casual party).  
Sausage Cranberry Breakfast Strata – This Sausage Cranberry Breakfast Strata has lots of savoury flavour from sausage and cheese, which contrasts beautifully with tart, sweet cranberry.  A delicious meal, perfect for holiday brunchin'!
Other Recipes You May Enjoy –
Grapefruit Sangria – This Grapefruit Rosé Sangria has everything you want in a cocktail – it's refreshing, delicious, not-too-sweet and packs a sucker punch to the taste buds! A big batch of this would be lovely for celebrating New Year's!
Homemade Hot Chocolate – Is there anything better than a big mug of homemade hot chocolate during Christmas?  This one is super rich and chocolatey and comes together in minutes. Whipped cream and sprinkles make it extra fun!
TV/Shows/Movies
Dumplin' on Netflix. This one stars Jennifer Aniston and is such a heart-warming, feel good movie.  Maybe you'll shed a little tear like I did 😉
A new season of Wentworth  is back on Netflix.  It's an Australian prison drama series and it's addictive!  Can't stop watching it (great for keeping me going while on the treadmill….time flies).
Did you watch any holiday favourites this past month? I always have to watch Christmas Vacation, A Christmas Story and Elf.  I never tire of those.  What's your go-to holiday movies?
Random
Love taking those little quizzes for fun and this one is a laugh ("What Kind of Christmas Treat Are You?) P.S. I got 'fruitcake', lol.
I mentioned last month that I picked up Riley a jammie onesie. Well, here he is wearing it Christmas morning (adorable, right??)—>
The past couple of years he is SO nosey Christmas morning, poking his nose in all the bags and trying to open gifts (probably because he knows there are toys and treats for him).  Little tuckered out here—>
Hope you've enjoyed this monthly round up and favourties for December 2018.
Tell me, what has been some faves of yours this past month?
Until next time, take care and chit chat again soon!  Cheers to a Healthy and Happy 2019!
~Dawn
XO